All Articles
27. 03. 2023
Grand Seiko Elegance Spring Drive SBGY026 "Hana-ikada"
A rose gold limited edition that conjures cherry blossoms floating on serene water.
After the spring equinox comes the true spring season, when warm winds flutter Japan's cherry trees, setting the blossoms loose from their branches. The breeze carries the pale pink petals through the air until some, inevitably, land on streams, lakes, rivers, and ponds. This blanketing of tranquil water with sakura petals, known as hana ikada, inspires the latest manual-wind Spring Drive creation from the Shinshu Watch Studio in Shiojiri, Japan, where Grand Seiko Spring Drive watches are made.
While the 38.5 x 10.2mm rose gold case lends the SBGY026 an undeniably luxurious and dressy quality, one's eye cannot help but be drawn to the beautiful pink dial. It shares its pattern, color, and texture with another Spring Drive dial, that of the beloved SBGA413 "Shunbun," which won favor for its melding of subtlety with the vibrancy of the color pink. Paired with rose gold, here the dial takes on a new and different dimension from that of the original "Shunbun."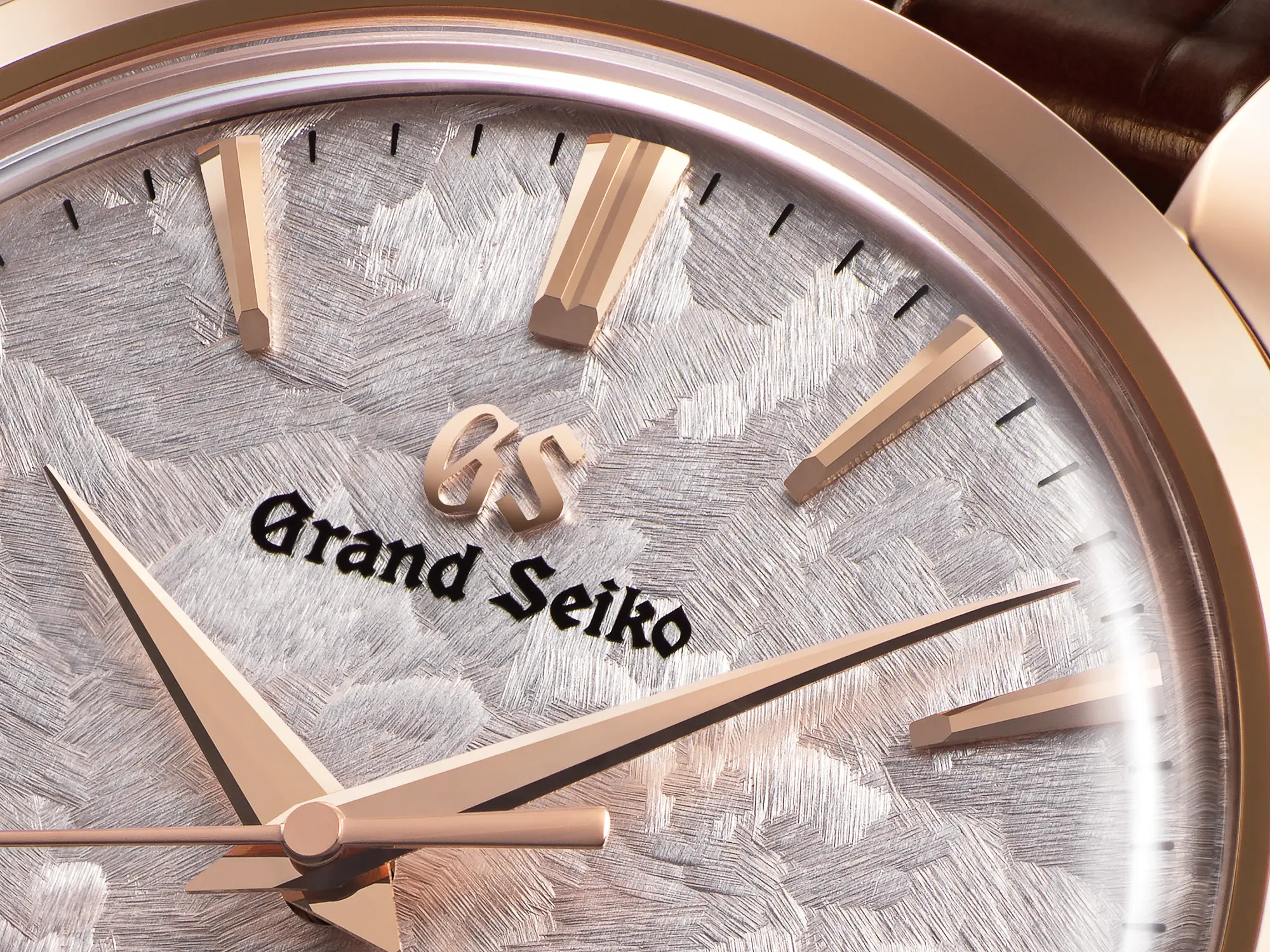 The movement inside the SBGY026 is the Spring Drive Caliber 9R31, notable for its innovative Dual Spring Barrel, within which two mainsprings set in parallel enable 72 hours of power reserve, indicated by a blued hand discretely tucked away on the back of the movement's large bridge. Running in 30 jewels, Caliber 9R31 provides an accuracy of ±15 seconds per month (or ±1 second per day) while allowing for the charm and enjoyment of manual winding. With a few turns of the crown, the seconds hand glides across the hana ikada-inspired dial with a perfectly smooth motion that reflects the natural flow of time itself.
The rose gold case bears the shape of the dress series style, notable for its elegantly curved, mirror-polished surfaces, which necessitated a new variation of the Zaratsu method. In the four years since its debut, this case design has graced a range of manual-wind Spring Drive and mechanical watches, becoming a classic shape in a short period of time.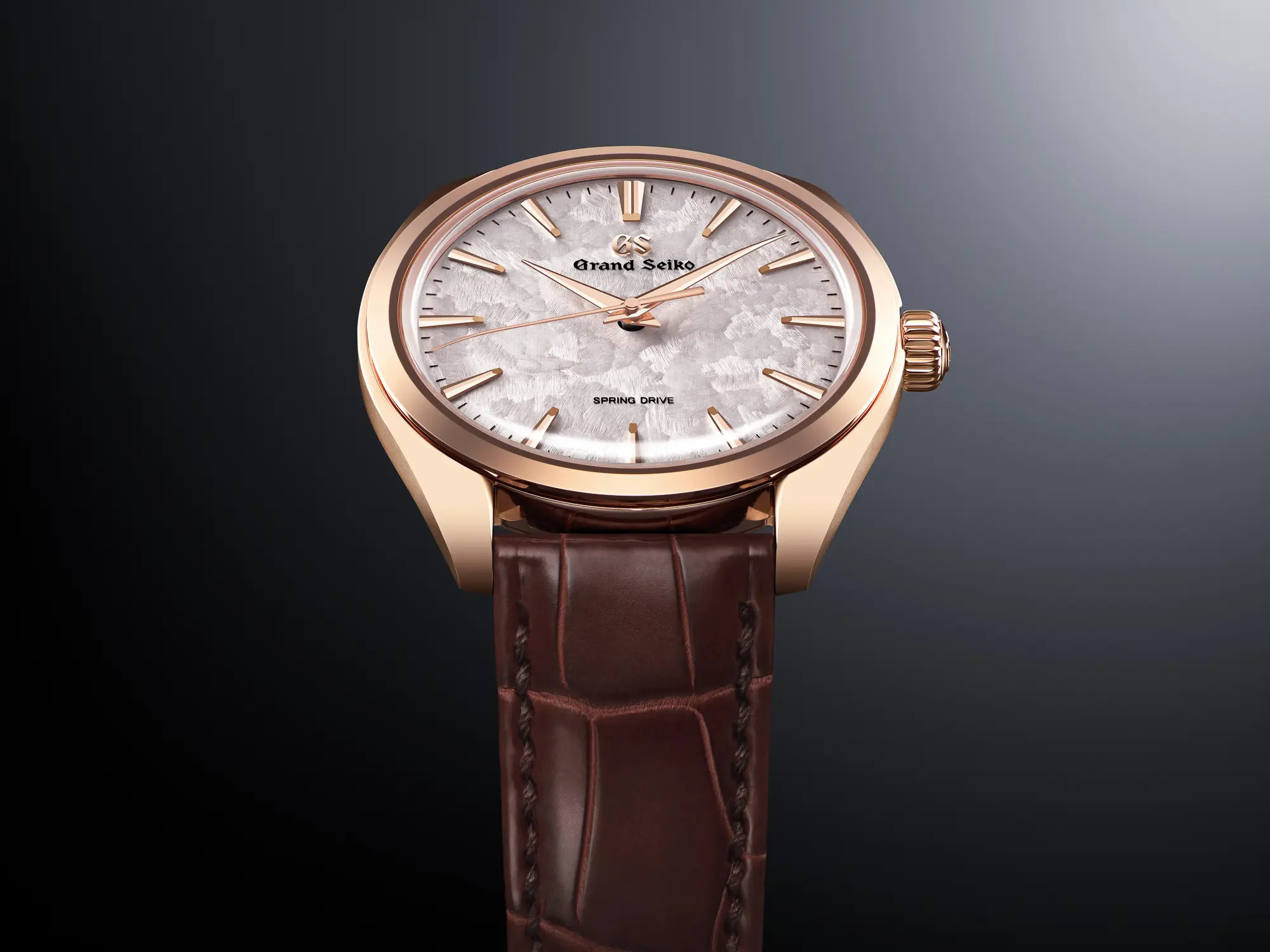 The SBGY026 comes on a brown crocodile strap with a three-fold clasp in gold. The strap's reddish hue complements the case, dial, applied indexes, and hands, resulting in a harmonious design that captures the beauty of Japanese spring.
The SBGY026 is limited to 100 pieces and will be available starting April 2023.
Below, please find a gallery of live photos. Note that the watches featured here are non-functioning production samples.