All Articles
16. 07. 2021
His-and-Hers: SBGA211 and STGF359 "Snowflake"
A pair of Snowflake references that embody the spirit of Shiojiri.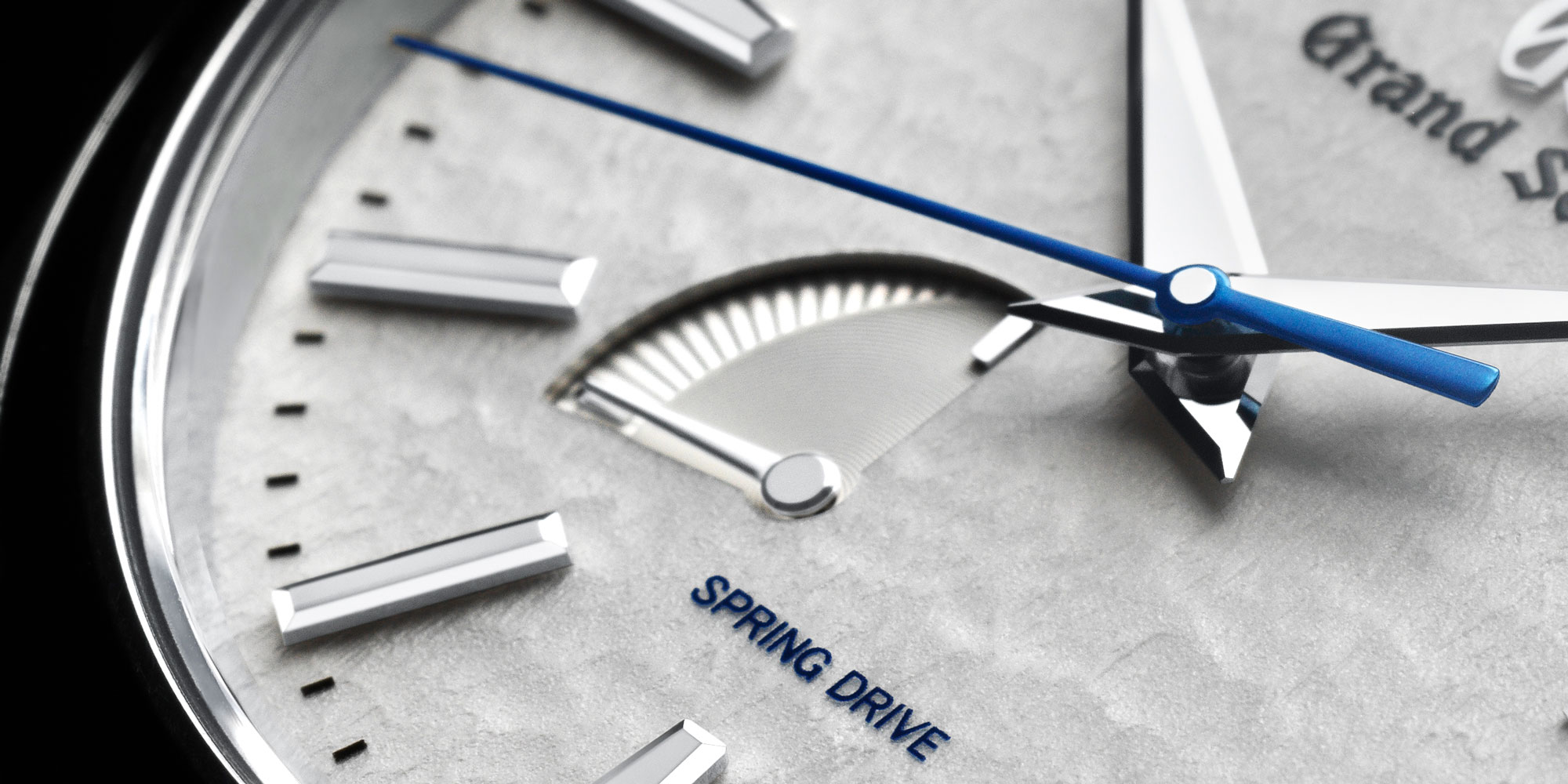 Since its initial release in 2005, SBGA211 (then SBGA011), otherwise known as the "Snowflake," has become what is perhaps one of Grand Seiko's best-known watches. Snowflake refers to the dial's distinct texture, which evokes the windswept snowy fields surrounding the Hotaka mountains in Shiojiri, the scenic homeplace of Grand Seiko Spring Drive and quartz timepieces.
In June of 2021, Grand Seiko unveiled STGF359, bringing the Snowflake dial to a ladies timepiece for the first time ever. Together, SBGA211 and STGF359 embody the spirit of Shiojiri and Grand Seiko's Shinshu Watch Studio, and the two watches make for a perfect his-and-hers pairing in Grand Seiko's collection.
---
SBGA211
The case measures 41mm in diameter, 12.5mm in thickness, and 49mm in length from lug to lug. The lug width is 20mm, and the watch comes fitted on a bracelet. Though it looks like steel, the case of SBGA211 is High-Intensity Titanium, the name of an alloy Grand Seiko uses on most of its titanium-cased watches. High-Intensity Titanium has a much brighter finish than most other grades of titanium used in the industry today. It can also be finished to a high standard via Grand Seiko's Zaratsu technique, which had to be adapted from stainless steel to work with the distinct properties of titanium.
The dial has the delicate pattern of dry, windswept snow. The seconds hand, rendered in blue tempered steel, offers a splash of color and a point of contrast against the lighter dial. It moves silently and continuously in the unique glide motion of Spring Drive.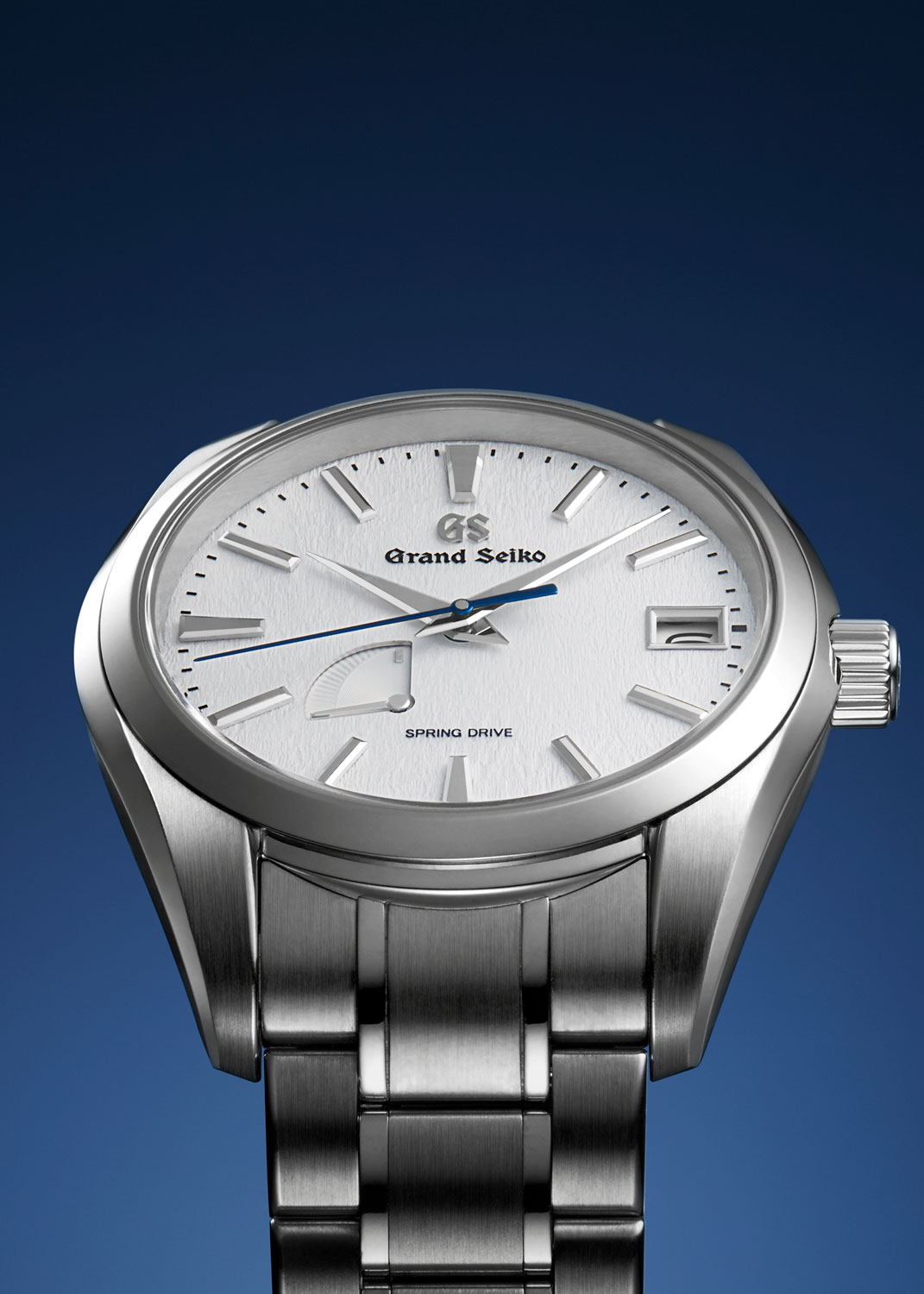 STGF359
Measuring 28.9mm in diameter, 8.7mm in thickness, and 35.4mm in length from lug to lug, the case of STGF359 is stainless steel, and it is paired with a matching steel bracelet. STGF359 features Grand Seiko's classic case geometry, not unlike that of SBGA211, but in a notably smaller form factor. It has an eye-catching mix of Zaratsu-polished and hairline-finished surfaces executed expertly on a much smaller surface area. A polished bezel frames the dial and offers a point of contrast to the topside of the lugs, which are done in a hairline finish. Side by side, the brushed finish express a soft serenity that contrasts the brilliance of the mirrored surfaces.
Despite its smaller size, the dial remains complex. From afar, it appears simply white. Up close, however, the delicate pattern comes to life, and the indexes and hands are highly intricate. The blue tempered steel second hand is created one-by-one by a skilled Grand Seiko craftsperson.
---
"
SBGA211 and STGF359 embody the spirit of Shiojiri and Grand Seiko's Shinshu Watch Studio.
The Two Engines of Shinshu Watch Studio
Shinshu Watch Studio pioneered the movements found in SBGA211 and STGF359.
Quartz watches produced by Grand Seiko are significantly more complex than standard quartz watches on the market, and these timepieces can only be handcrafted by expert watchmakers at Shinshu. Inside STGF359 is caliber 4J52, and, like Grand Seiko's larger 9F calibers, this is a high-performance quartz movement rated to +/-10 seconds a year, all while being in an ultra-compact package.
Over twenty years in development, Spring Drive combines the best of mechanical and quartz watchmaking. In each Spring Drive movement, an electro-magnetic regulator, in place of an escapement, controls and regulates a mechanical movement. Inside SBGA211 is caliber 9R65, a high-performing engine that offers precisions of incredible accuracy of ±1 second per day, or ±15 seconds per month on average.
Grand Seiko Heritage Collection
SBGA211
RM 24,500
Grand Seiko Heritage Collection
STGF359
RM 9,600