All Articles
01. 04. 2022
Grand Seiko "Flow of Seasons" SBGW283 and SBGW285
A pair of classically styled timepieces inspired by the changing seasons of Japan.
Expanding the ever-popular Elegance Collection, Grand Seiko has announced references SBGW283 and SBGW285. These two classically styled timepieces feature thoughtful proportions, a design inspired by the first Grand Seiko from 1960, and dials evoking the changing seasons.
The case of both references measures 37.3mm in diameter, 11.6mm in thickness, and 44.3mm in length. The lug width is 19mm. This highly versatile design is the same one found on SBGW231. The stainless steel case is polished throughout, featuring a distortion-free mirror finish made possible via Grand Seiko's Zaratsu technique. The hard-wearing box-shape sapphire crystal evokes the desirable look of vintage acrylic crystals without any of the shortcomings.
SBGW283 "Kishun"
SBGW285 "Byōka"
The dials on both models feature a delicate, organic texture, like the kirazuri dials from 2021's Genbi Valley limited editions. SBGW283 expresses Kishun, the transition of seasons from spring to summer. The color of the dial is inspired by the gentle breeze and the blue sky specific to this season in Shizukuishi, Iwate Prefecture, where Grand Seiko mechanical models are manufactured. SBGW285 is an expression of Byōka, the transition from summer to autumn. The summers in Iwate are short, and signs of autumn are already felt in late August. The short summer when the surrounding greens are deeper than ever inspires the dial's color. Both watches feature razor-sharp hour and minute dauphine hands along with faceted polished indexes.
Housed inside the case and visible through an exhibition case back is caliber 9S64, a manual-wind movement with 72 hours of power reserve and an accuracy rating of -3 to +5 seconds per day. Beautifully finished and highly reliable, 9S64 showcases Grand Seiko's long-held expertise in creating exceptional movements.
SBGW283 and SBGW285 will be available for purchase for $4,800 at Grand Seiko Boutiques, and Grand Seiko authorized retailers in the U.S. in April 2022.
Grand Seiko Elegance Collection
Manual SBGW283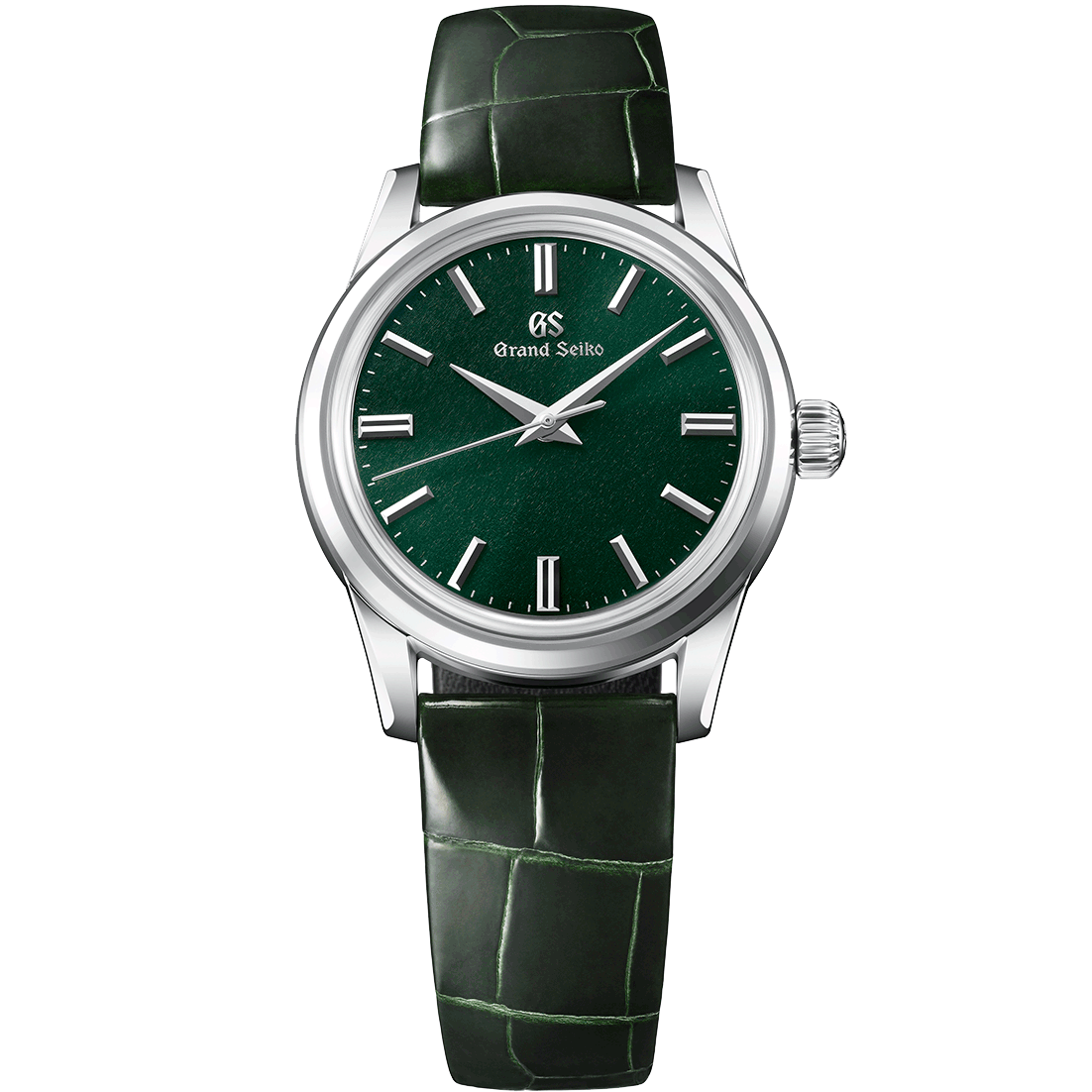 Grand Seiko Elegance Collection
Manual SBGW285