All Articles
08. 09. 2021
Grand Seiko SBGC242 and SBGC244, Two Spring Drive Chronographs Featuring Ceramic
Grand Seiko expands its line of Spring Drive chronographs with two exciting new models.
Earlier in 2021, Grand Seiko announced SBGC240, a new Spring Drive chronograph celebrating the 140th anniversary of the brand founded by Kintaro Hattori. Limited to just 500 timepieces, this reference introduced several notable design changes to Grand Seiko's chronograph lineup, among them a new bezel shape with an outer section done in zirconia ceramic, as well as a new set of scaled-down chronograph pushers. Today, Grand Seiko unveils SBGC242 and SBGC244, two references that continue this design evolution.
Both SBGC242 and SBGC244 share a stainless steel case measuring 43.8mm in diameter, 51.6mm in length, and 16.1mm in thickness. The base of the bezel features a dodecahedron shape, and it's done in 18k yellow gold on SBGC242 and 18k rose gold on SBGC244. The top portion of the bezel is a solid piece of zirconia ceramic, blue on the former and black on the latter, and it is adorned with a highly legible tachymeter scale, a detail that lends to the sportier look of the watch. Matching the coloration of the bezel, the dial is blue on SBGC242 and black sunray on SBC244. The dials feature yellow gold and rose gold accents, respectively, throughout.
Finishing the gold portions of the bezel proved challenging given its complicated shape and the general difficulty of perfectly Zaratsu polishing a case in general. The top surfaces have a hairline grain while the case sides are polished to a distortion-free reflection made possible via Grand Seiko's Zaratsu method.
The chronograph pushers, which are sizeable on references SBGC201, SBGC203, and SBGC205, have been scaled down here. There is no longer a locking mechanism, and it is worth highlighting that this redesign comes with no loss to functionality. The crown and pushers are 18k yellow gold on SBGC242 and 18k rose gold on SBGC244. The case is still rated to 100 meters.
As is the case with past chronograph models, here the functionality is arranged in an incredibly logical manner. A 30-minute register is positioned around two o'clock, a twelve-hour register directly below that at four, and an active seconds hand is situated at nine. Having the two chronograph counters arranged vertically in this manner allows for easy tracking of elapsed time. Additionally, a GMT hand allows for tracking a second time zone. The power reserve indicator is placed around seven, kept away from the key timekeeping elements to ensure legibility.
Around back, an exhibition case back shows off the stunning 9R86 caliber, a Spring Drive chronograph with a GMT. It features a vertical clutch and column wheel design, which allows for high precision and great tactility when engaging the chronograph function. The movement has an accuracy rating of +-15 seconds per month (which extends to the elapsed time), making it the world's most accurate spring-driven chronograph. 9R86 is made of more than 400 parts, and each caliber is hand assembled by the skilled craftsmen and women of the Shinshu Watch Studio.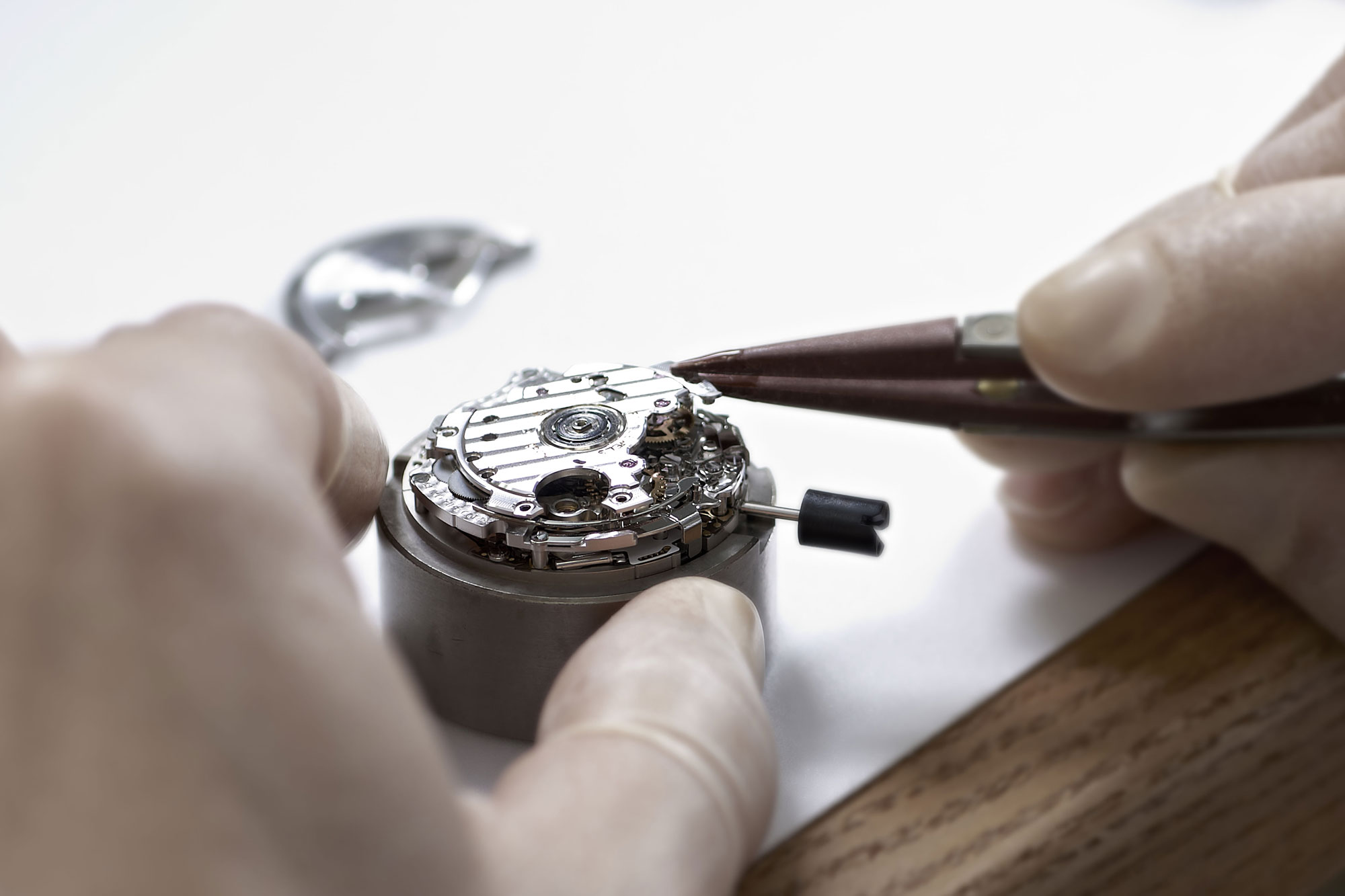 ---

Case: SBGC242 – stainless steel with ceramic and 18k yellow gold bezel; SBGC244 – stainless steel with ceramic and 18k rose gold bezel.
Dimensions: 43.8mm in diameter x 16.1mm in thickness x 51.6mm in length.
Movement: 9R86 Spring Drive Chronograph with GMT.
Availability: SBGC242 will be available at Grand Seiko Salons; SBGC244 is a Boutique Limited Edition Model. Both will be available in October 2021.
Grand Seiko Sport Collection
Spring Drive Chronograph SBGC242
RM 68,500
Grand Seiko Sport Collection – Boutique LE
Spring Drive Chronograph SBGC244