All Articles
10. 11. 2021
Grand Seiko 200m Spring Drive Diver's Watch Refs. SBGA461 and SBGA463
Grand Seiko unveils its latest pair of ISO-rated diver's watches.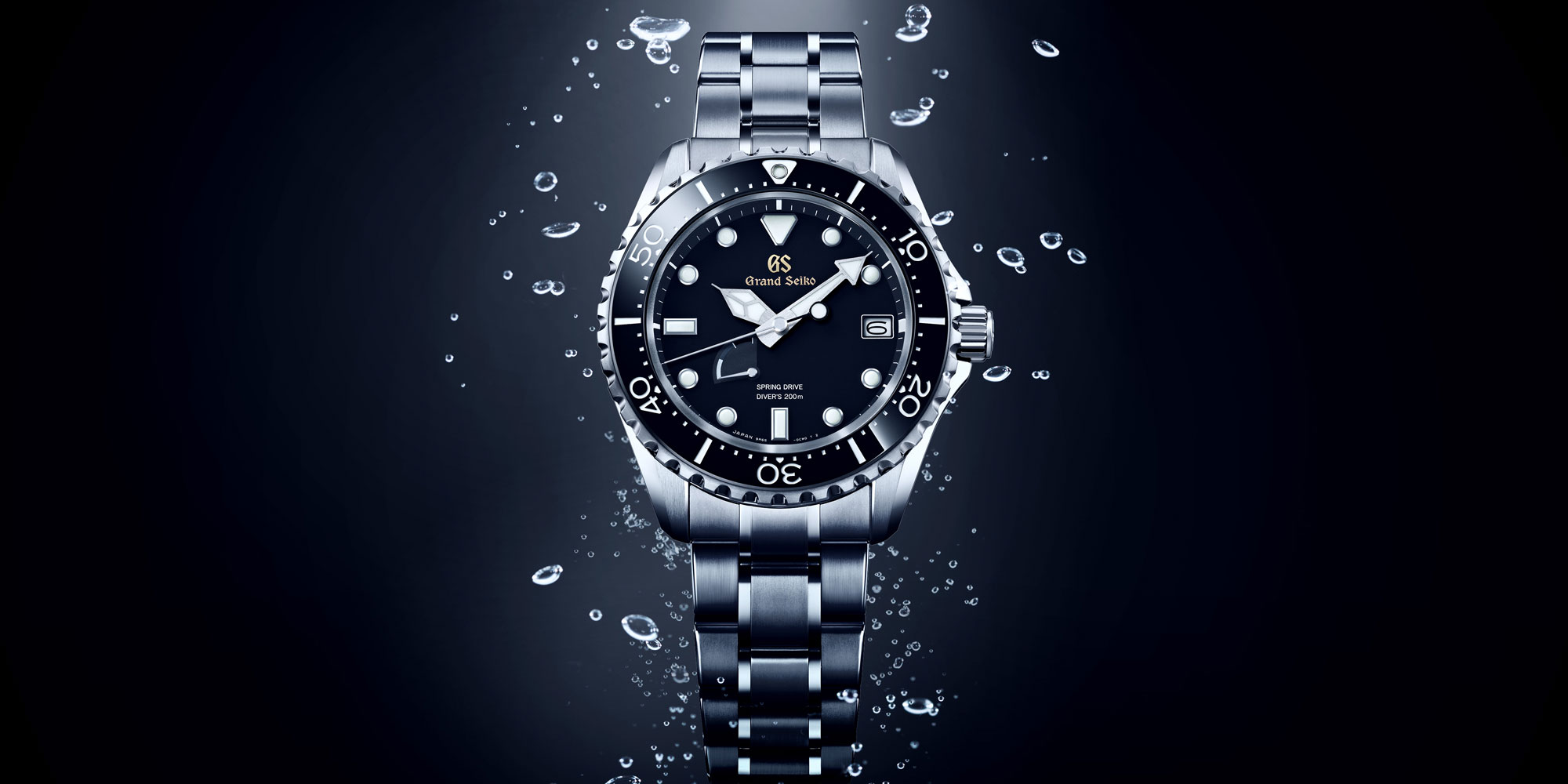 Grand Seiko's Spring Drive 200m diver's watch has always been appreciated for its precision and robustness. Now, in compliance with ISO standard 6425:2018, its legibility at depth is further enhanced by the inclusion of Lumibrite indexes at all twelve hour indexes, including the one at three o'clock to the right of the calendar frame.
SBGA461 and SBGA463 are rendered in stainless steel and High-Intensity Titanium, respectively. High-Intensity Titanium provides heightened scratch and corrosion resistance, as well as a substantial weight reduction (about 30%) from stainless steel. Regardless of metal material, both cases are highly finished, with contrasting hairline and Zaratsu-polished surfaces highlighting Grand Seiko's exacting attention to detail.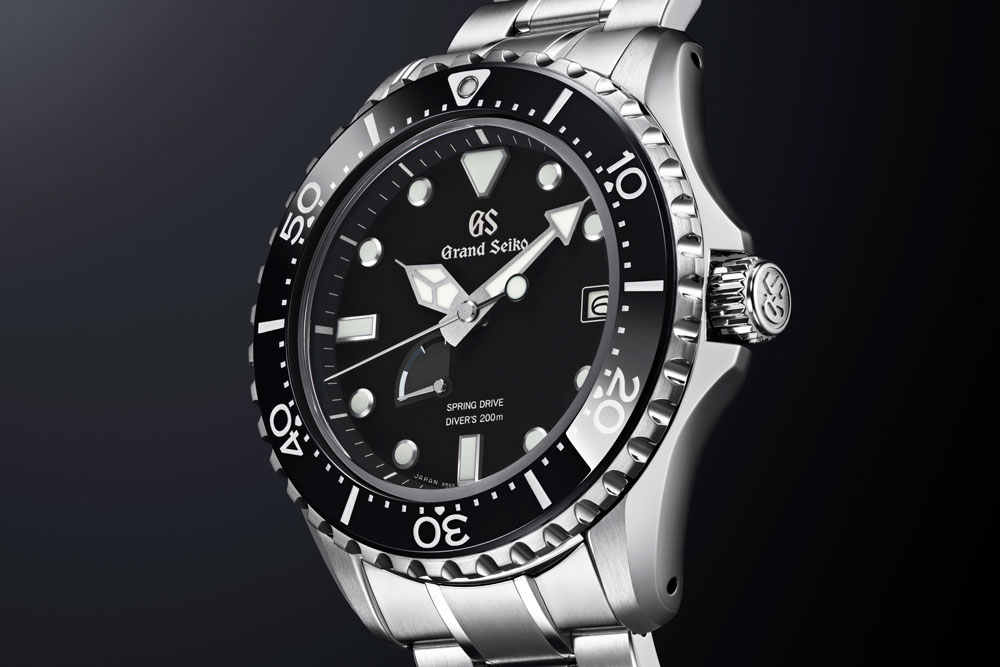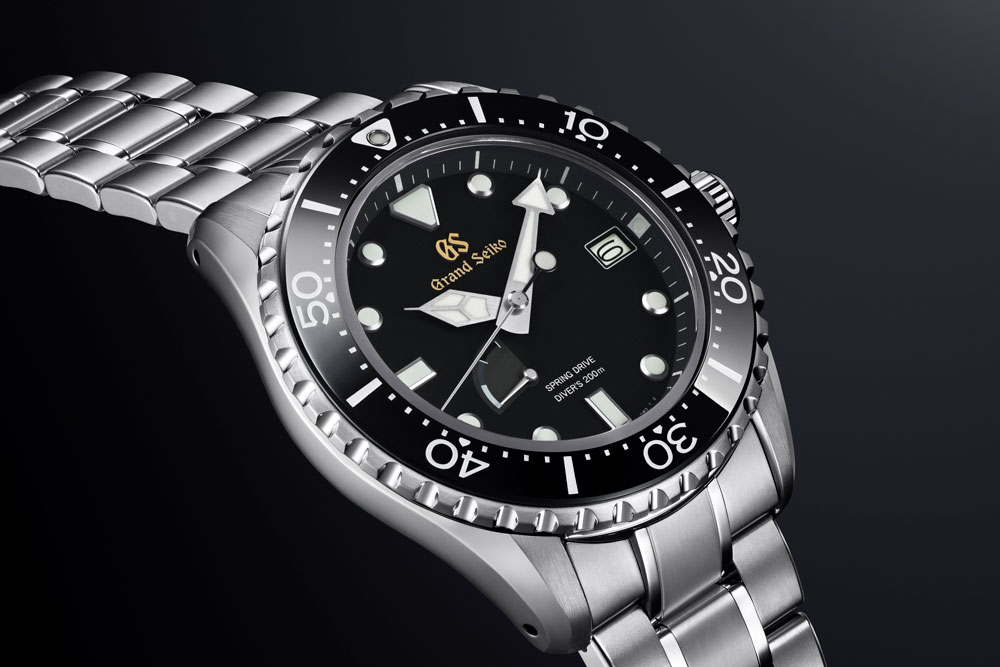 The case measures 44.2mm in diameter, 14mm in thickness, and 50mm in length. It is water resistant to a depth of 200 meters and has a magnetic resistance of 4,800 A/m. This iconic diver's watch is powered by Grand Seiko's unique Spring Drive 9R65 caliber, which combines the motive force of a mainspring with the high precision of a quartz watch.
Each hand is different in design and stands out clearly from the dial, and the triangular marker at twelve o'clock ensures that, even at depth, no mistake is made. The bold, multi-faceted indexes are affixed onto the dial via a swaging process that ensures their resistance against shocks. Both models have dials that are matte black, with generous amounts of LumiBrite applied to the hands, markers, and bezel for nighttime visibility. The bezel insert has also been slightly redesigned to feature markers at every minute position. This design is unrelated to the aforementioned ISO spec but was instead an internal decision to improve precision and legibility.
Every component on these watches is built to last, but divers know that their watches need regular maintenance, just like every other device they rely on for the activity. Therefore, the case and bezel (which has a four-part design) are designed for secure disassembly and re-assembly when routine checks are made at Grand Seiko Service Centers. Additionally, the area around the crown has been crafted to ensure that residue from dirt, sand, or seawater can be easily washed off after use. Both references are paired with a matching five-piece bracelet with a ratcheting diver's extension in the clasp.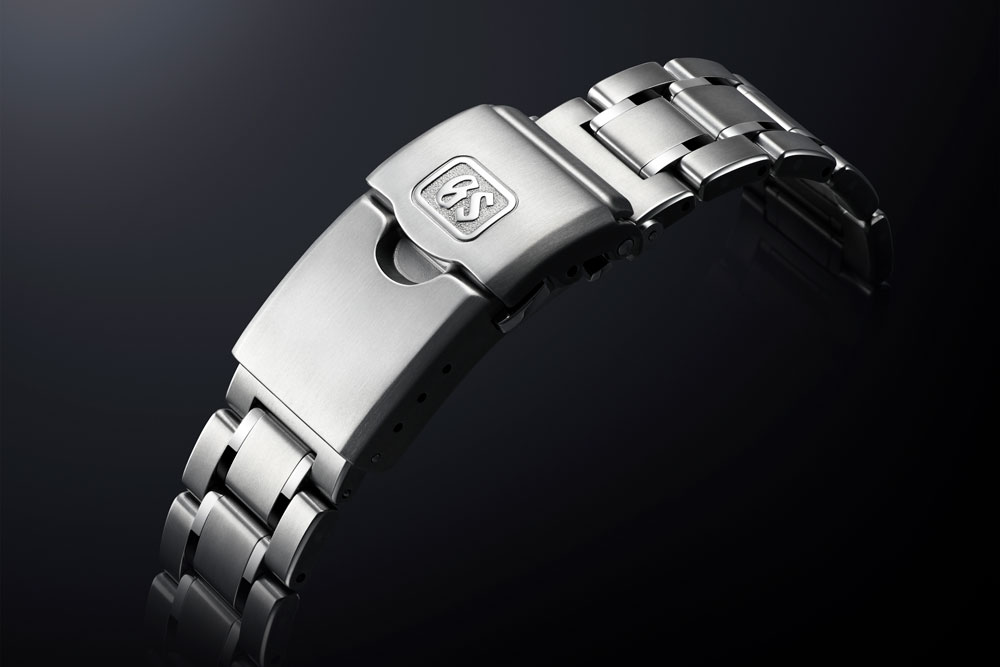 Bracelet and clasp on SBGA463.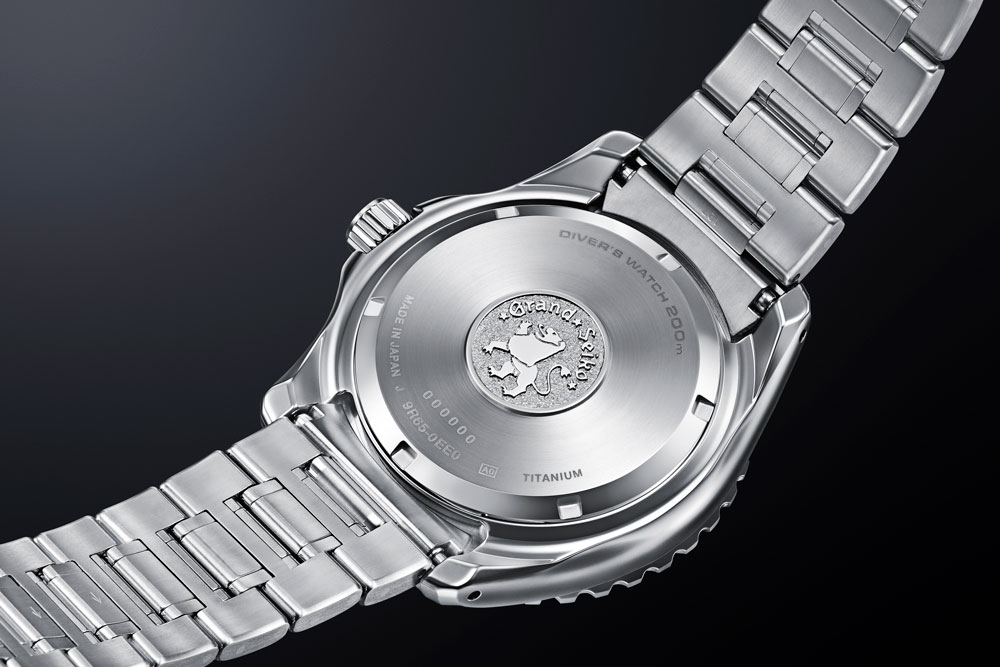 SBGA463 case back.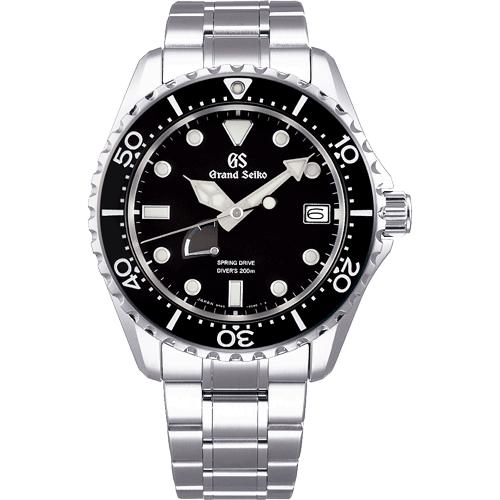 Grand Seiko Sport Collection
SBGA461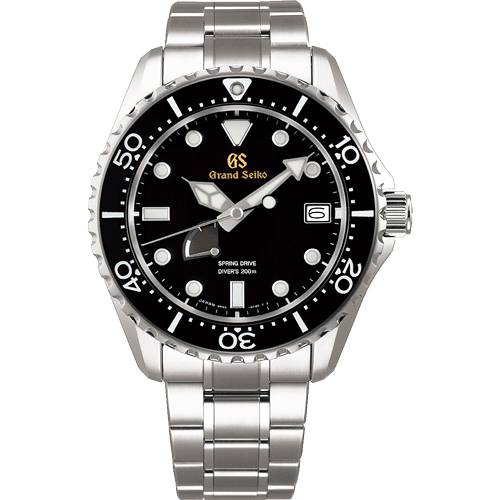 Grand Seiko Sport Collection
SBGA463