All Articles
21. 09. 2022
Grand Seiko Quartz Blue "Snowflake" SBGX353
A mighty, accurate watch in a compact package
As the saying goes, good things come in small packages. This certainly rings true for Grand Seiko's latest 2022 release, the unobtrusive yet impressive SBGX353. This new compact 34mm stainless steel model delivers an outsize dose of accuracy (+/- 10 seconds per year) thanks to its in-house 9F quartz movement and highly legible handset and dial.
As watch lovers have come to expect from Grand Seiko, the SBGX353 isn't just easy to look at but also easy to read in all manner of light, without the use of any lume.
Its dramatic sky-blue dial was created at Grand Seiko's Shinshu Watch Studio located at Seiko Epson Corporation in the Shiojiri plant in Japan, through a plating process made famous by the popular Grand Seiko "Snowflake." Ethereal deposits of material are layered onto the dial, building up a soft, powder-like surface that recalls the cold winter skies and windswept snows of Shinshu.
The sky-blue dial is accented by a traditionally heat-blued seconds hand, made one at a time by a specialized craftsman at the studio. When viewed in a dramatically slowed-down video, one can see that Grand Seiko's quartz seconds hands actually tick twice per second as opposed to once. To the naked eye, the intermediate tick is invisible and only one confident tick can be seen.
This razor-sharp indication of the seconds is measured against the backdrop of diamond-cut, faceted indexes. Though this elegant dress model eschews lume altogether, reading the time in low light is nevertheless possible thanks to the reflective and shadowy contrast of the famous Grand Seiko multi-faceted hands and indexes.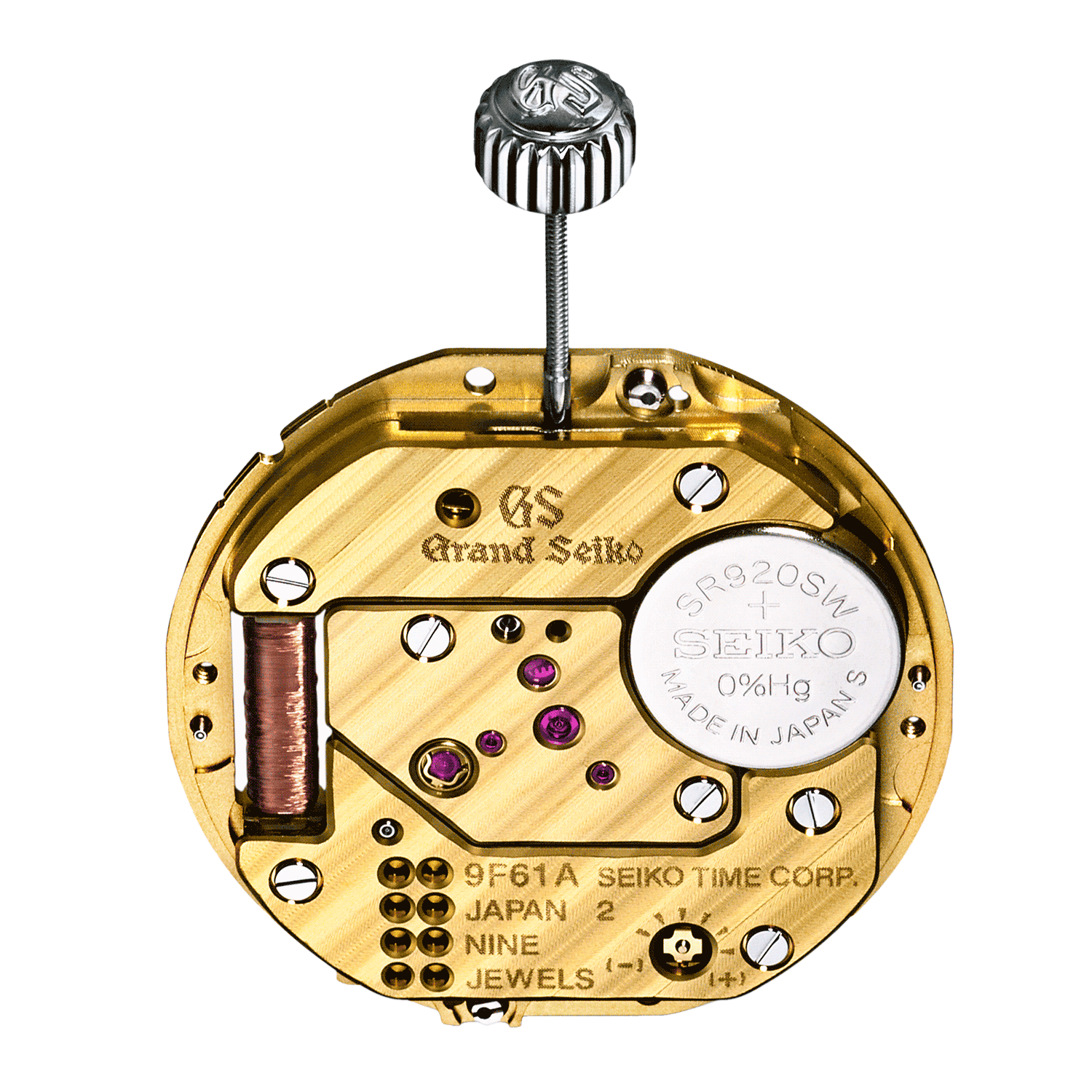 The Grand Seiko 9F quartz movement is precise, accurate, and built to last, with future generations of owners in mind. A sense of this quality comes from the decoration applied to the bridges of the movement. At Grand Seiko, quartz timekeeping is taken seriously, and movements have a complex construction with a level of decoration that many watch enthusiasts tend to associate with timekeepers powered not by batteries, but by springs. The movement protects its vital components with a protective shield construction in which the perimeter guards the most sensitive timekeeping components within the geartrain from dust and debris during battery changes. The result is a caliber that is not only beautiful but also engineered for daily wear over many years.
The SBGX353 comes on a dark blue crocodile strap, echoing the subtle interaction of the blued seconds hand and powder-blue dial. SBGX353 will be available in December.