All Articles
21. 08. 2023
Grand Seiko Elegance Collection Ladies STGK019, STGK021, and STGK023
Three diamond-set stainless steel automatics that meld elegance and practicality.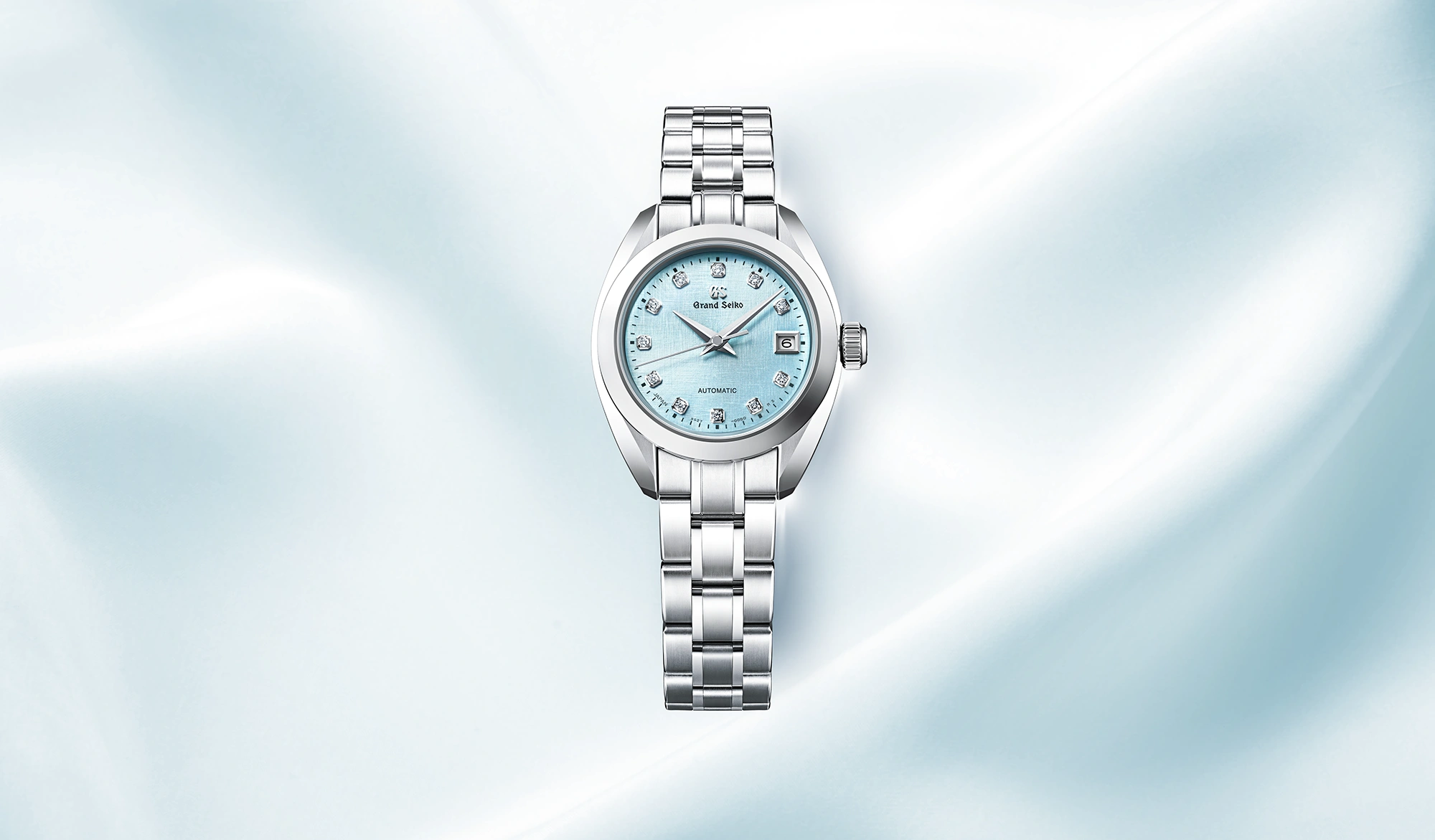 At Watches & Wonders Geneva, Grand Seiko expanded its assortment of ladies' mechanical watches with the addition of three new stainless steel watches featuring silky dial patterns in different colors and the added sparkle of diamonds. They are small and elegant watches, measuring 27.8mm in diameter and 11.2mm in thin, yet within each is the powerful essence of high-end mechanical watchmaking from Grand Seiko.
They include the STGK019, with its diamond-set bezel and hour markers; the STGK021, with its diamond-set bezel; and STGK023, with its smooth steel bezel and diamond hour markers. For both STGK019 and STGK021, the number of diamonds set on the bezel is 45.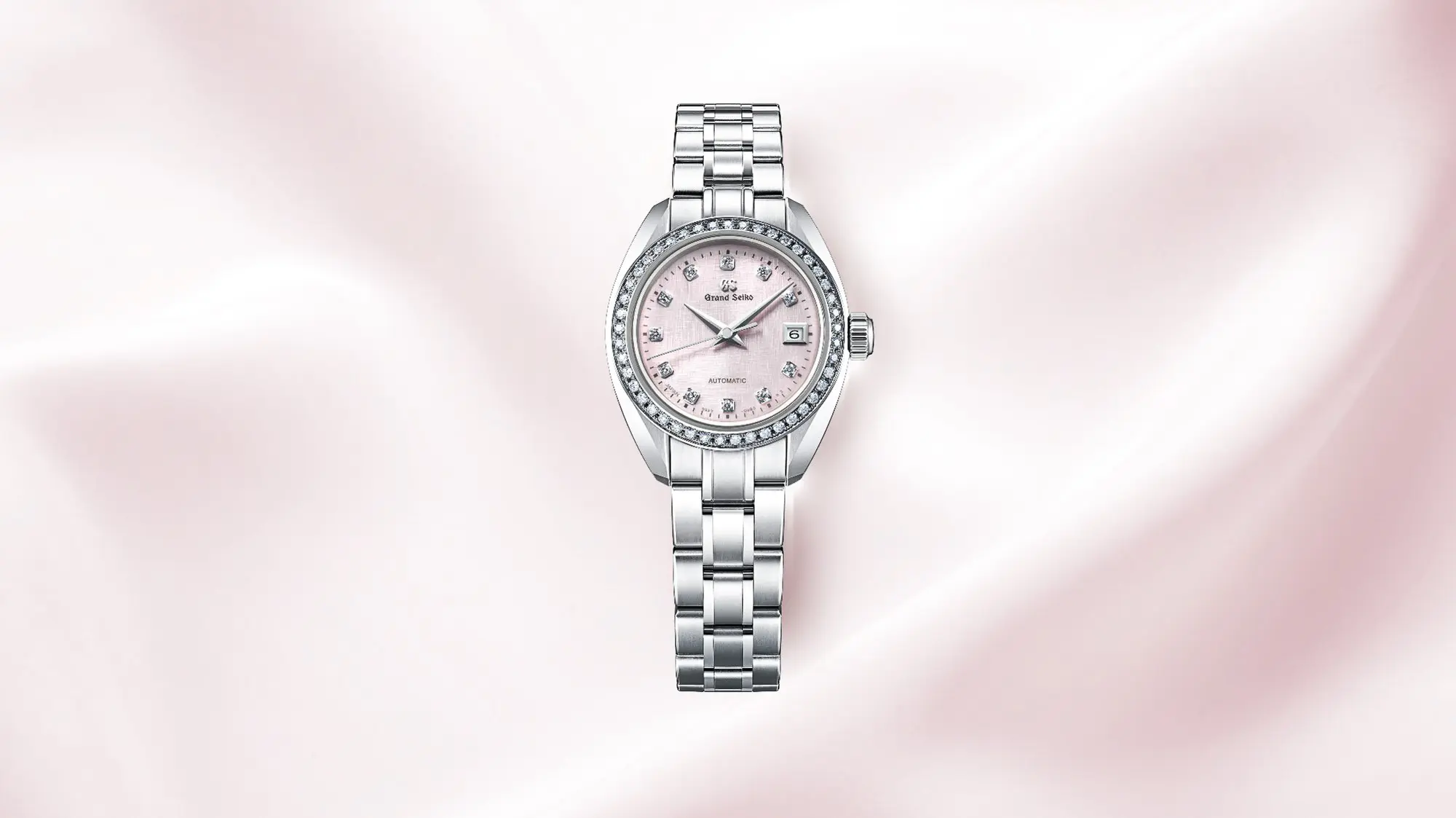 STGK019
STGK021
STGK023
Inside each watch is the Grand Seiko automatic mechanical Caliber 9S27, a movement that walks a fine line between thinness and performance, offering 50 hours of power reserve while delivering a mean daily rate of +8 to -3 seconds per day.
With the luxury of diamonds and the utility of a steel case and bracelet with a three-fold clasp, these three automatic watches are perfect for women in search of both practicality and elegance – of watches that are, and feel, special and yet are made to be worn often if not daily.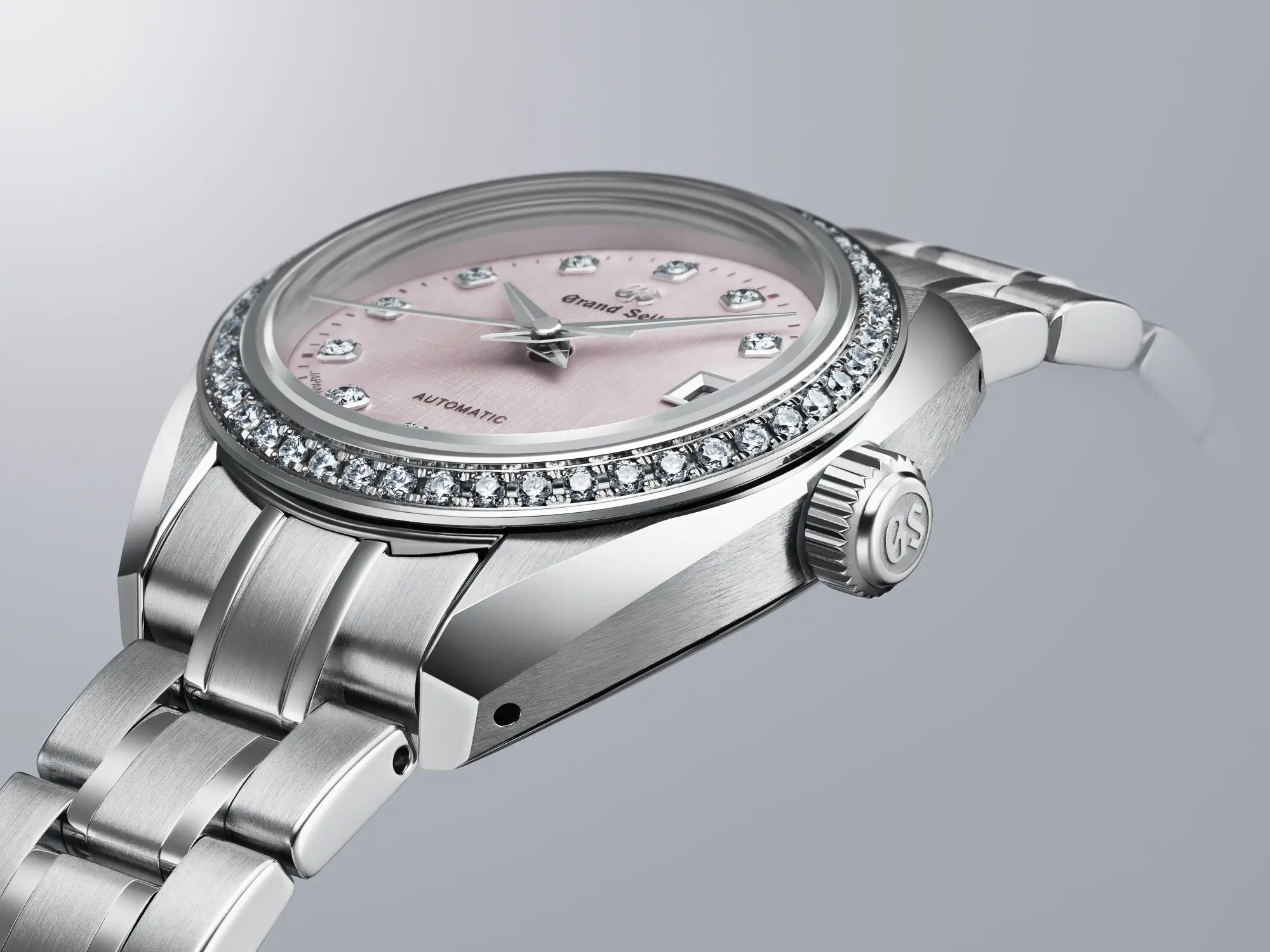 STGK019
STGK021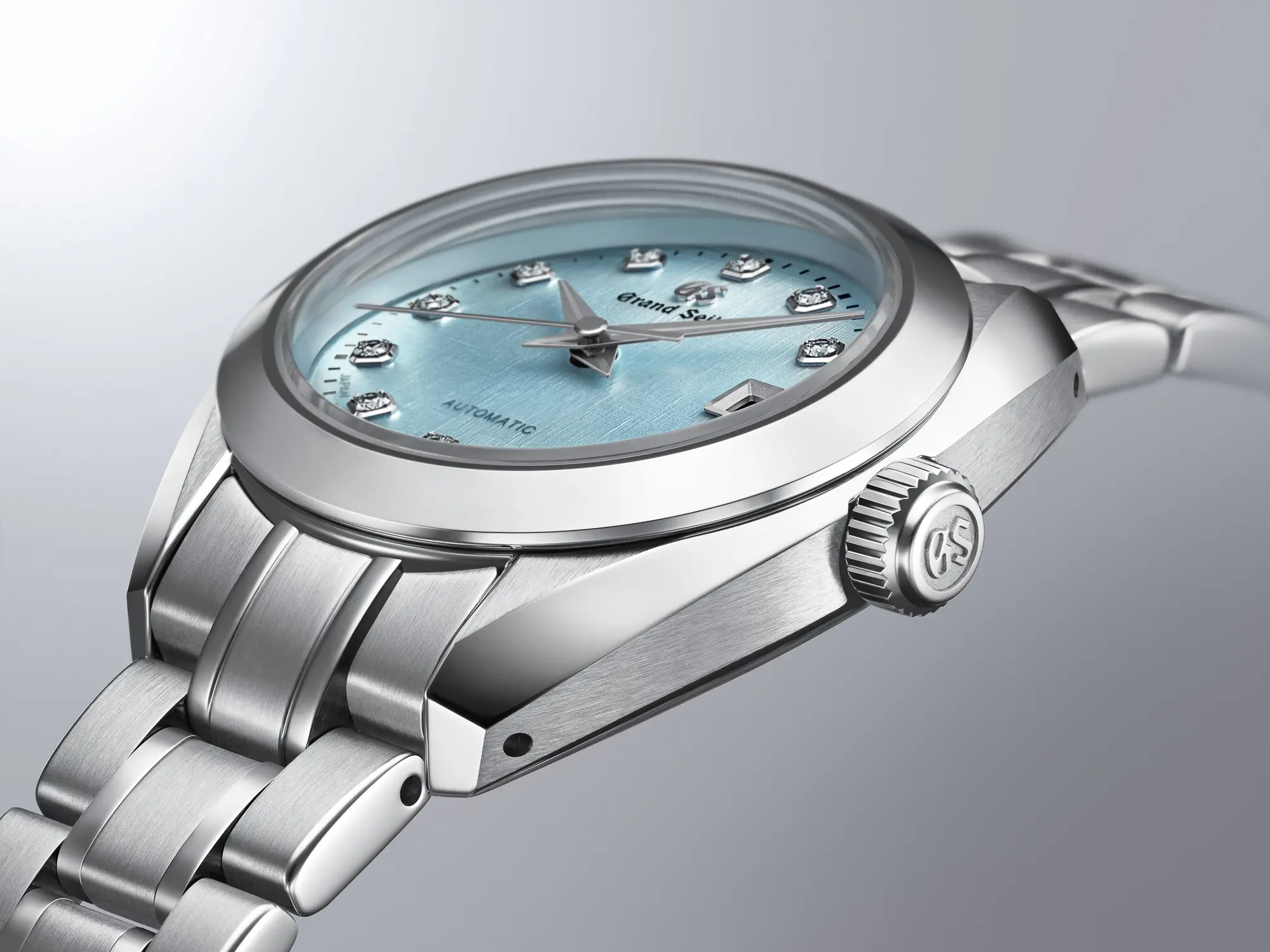 STGK023
STGK019 features a pale pink dial that calls to mind the color of cherry blossoms. STGK021 has a white dial with a pearl-like color. And STGK023 has a dial in a color referred to as "mizu-hanada," a kind of indigo blue that has been lightened by dilution with water.
STGK019
STGK021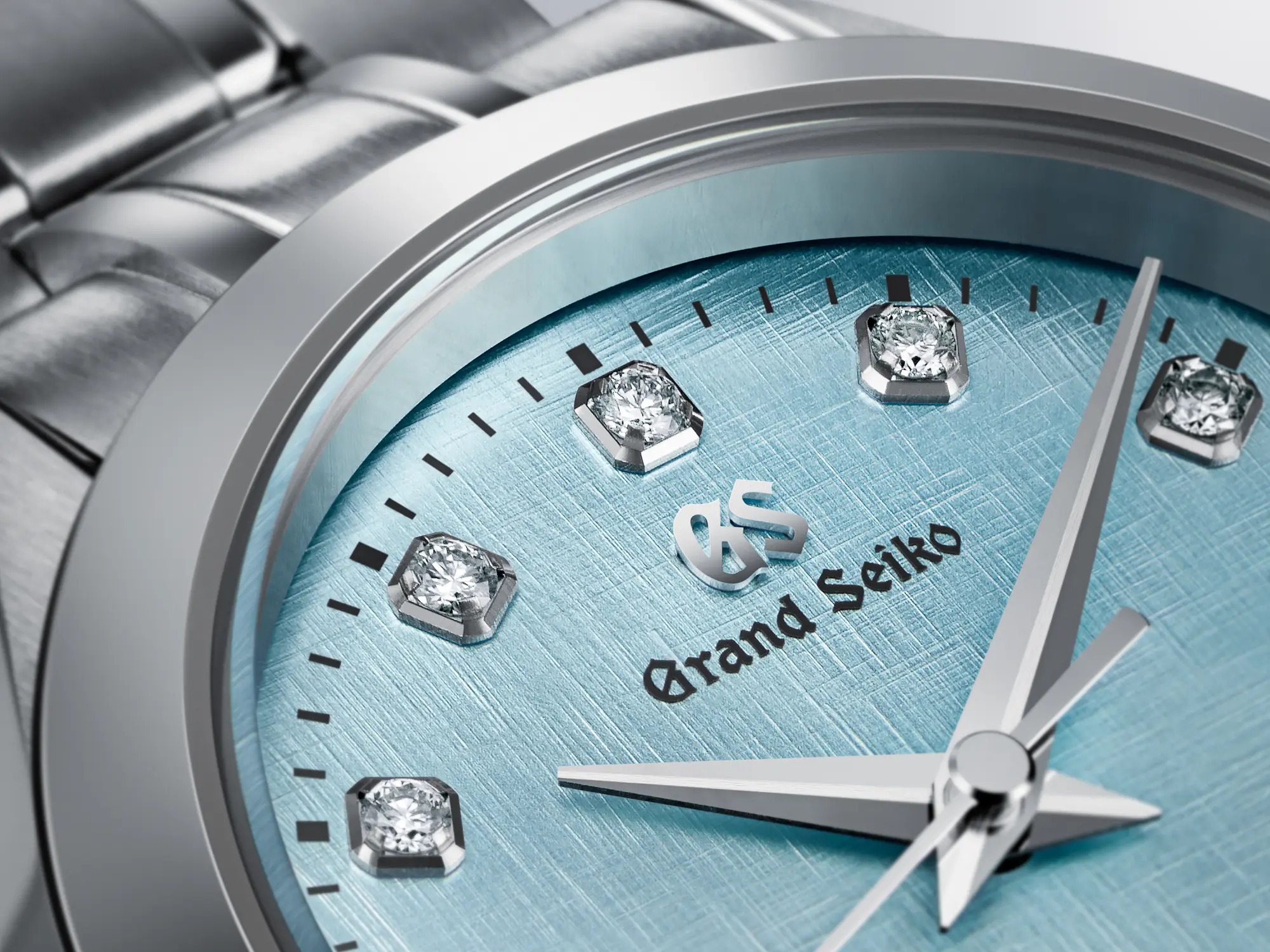 STGK023
These three watches will be available starting August 1 at Grand Seiko Boutiques and select retail partners.
Below, please find a gallery of live photos. Note that the watches featured here are non-functioning production samples.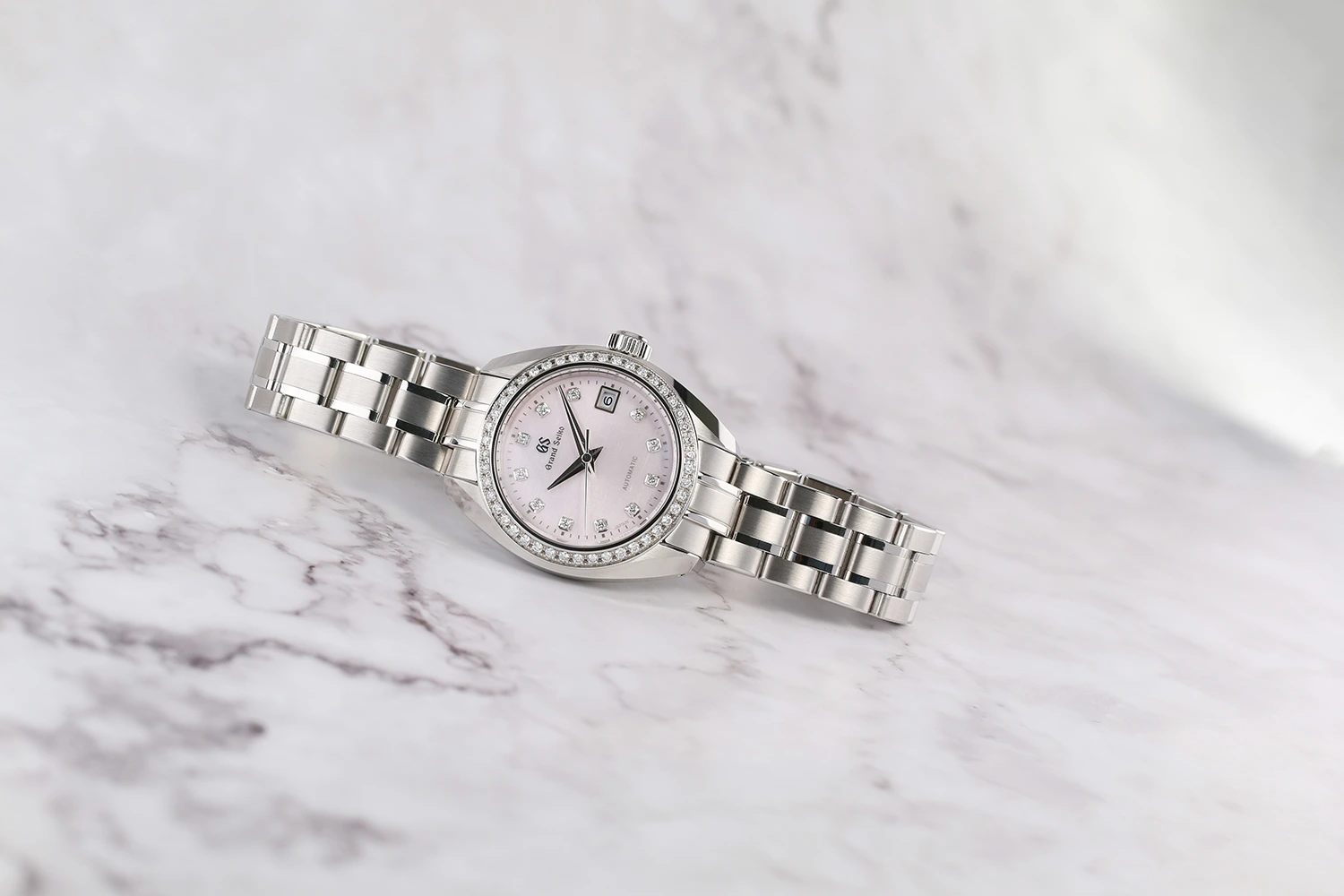 Elegance Collection
Ladies Automatic STGK019
Elegance Collection
Ladies Automatic STGK021
Elegance Collection
Ladies Automatic STGK023