All Articles
09. 06. 2022
Grand Seiko SBGK015 "Ryūsendō" U.S. Limited Edition and SBGK017 U.S. Special Edition
Two new elegant timepieces inspired by nature and craft.
Grand Seiko's Nature of Time ethos is a true north star for the Japanese watchmaker, guiding its design philosophy from the ground up. Be it the snow-capped mountains of Shinshu or the traditional armor-cladding once worn by samurais, Grand Seiko pulls from Japan's cultural and natural spheres for inspiration. Today at COUTURE, the Japanese luxury watch manufacturer introduces two new models to its Elegance Collection, SBGK015 and the SBGK017, which gives credence to the above philosophy and further demonstrates the brand's Takumi spirit.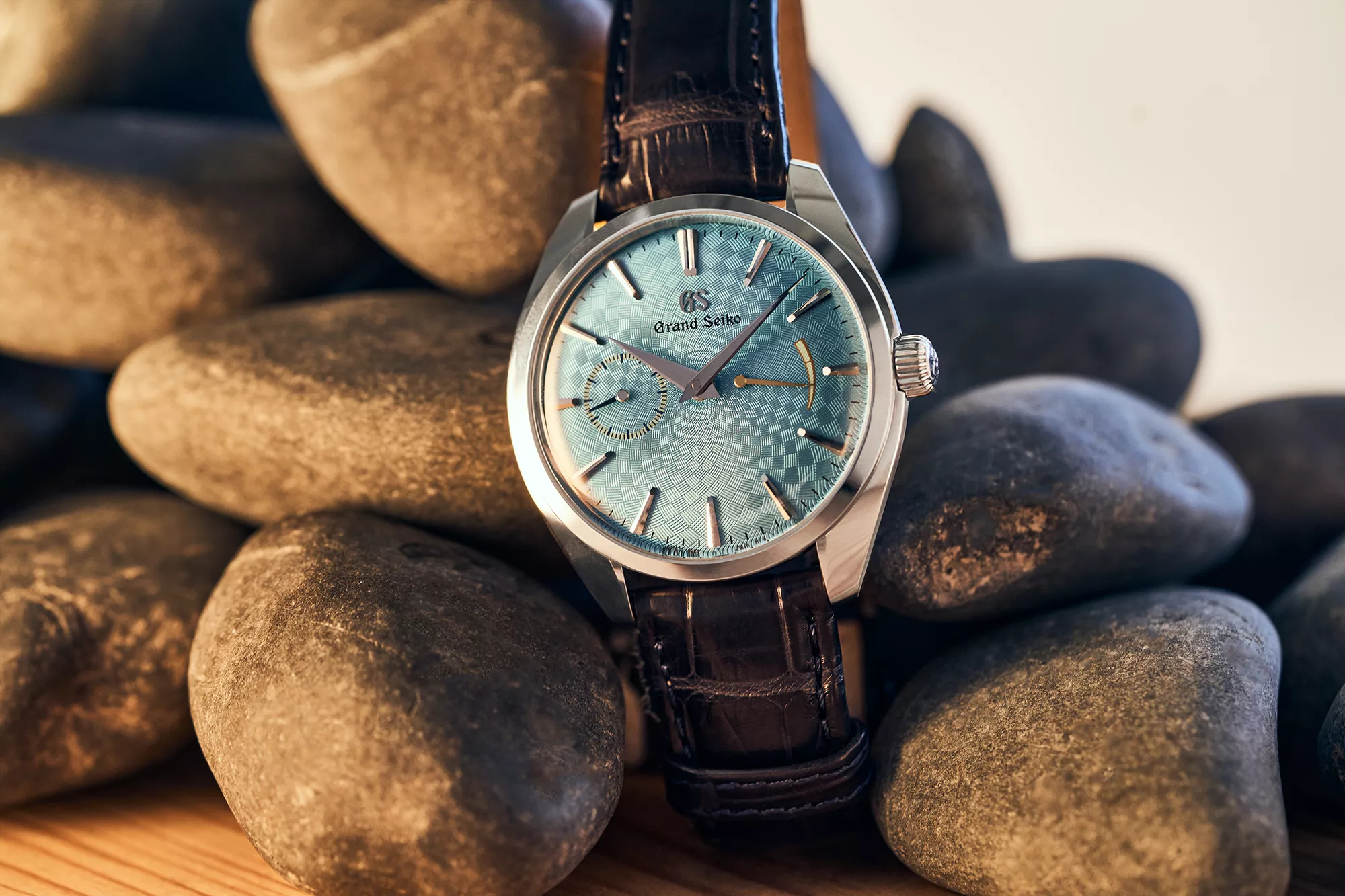 Grand Seiko SBGK015.
Grand Seiko SBGK017.
SBGK015 Ryūsendō
The dial of SBGK015 is inspired by the vivid blue and emerald-green underground lakes of the Ryūsendō (龍泉洞). Located in Iwaizumi in eastern Iwate Prefecture, Ryūsendō Cave is known for its extensive subterranean galleries arching over deep sunless lakes of clear blue water. This effect is captured beautifully by the dial's vibrant color and dynamic pattern curving from its center.
SBGK017
The dial of the SBGK017 takes its inspiration from Nanbu tekki ironware, a form of traditional metalwork produced in the city of Morioka in Iwate prefecture. This renowned handcraft dates to Japan's Edo period (1603-1868), but it continues to this very day, and it is prized by many for its beauty, durability, and uniform heat distribution. Nanbu tekki ironware features a distinctive texture called arare, or hailstone, on its exterior. This texture finds its way onto the dark gray dial of SBGK017.
Both models utilize Grand Seiko's Thin Dress Series case design. With the Thin Dress Series, Grand Seiko's objective was to create thinner, dressier timepieces that could easily slip under a shirt cuff. To that end, the case measures 39mm in diameter, 11.6mm in thickness, and just 44mm in length. The shape features a pronounced curvature with softer, more organic lines than what one would find on more geometric designs like the 44GS. Additionally, the underside of the case is concave, which allows the watch to sit closer to the wrist. The dial and sapphire crystal are also curved to give the watches a classic look, and the minute and power reserve indicator hands are shaped by a craftsperson so that they follow the dials' dome.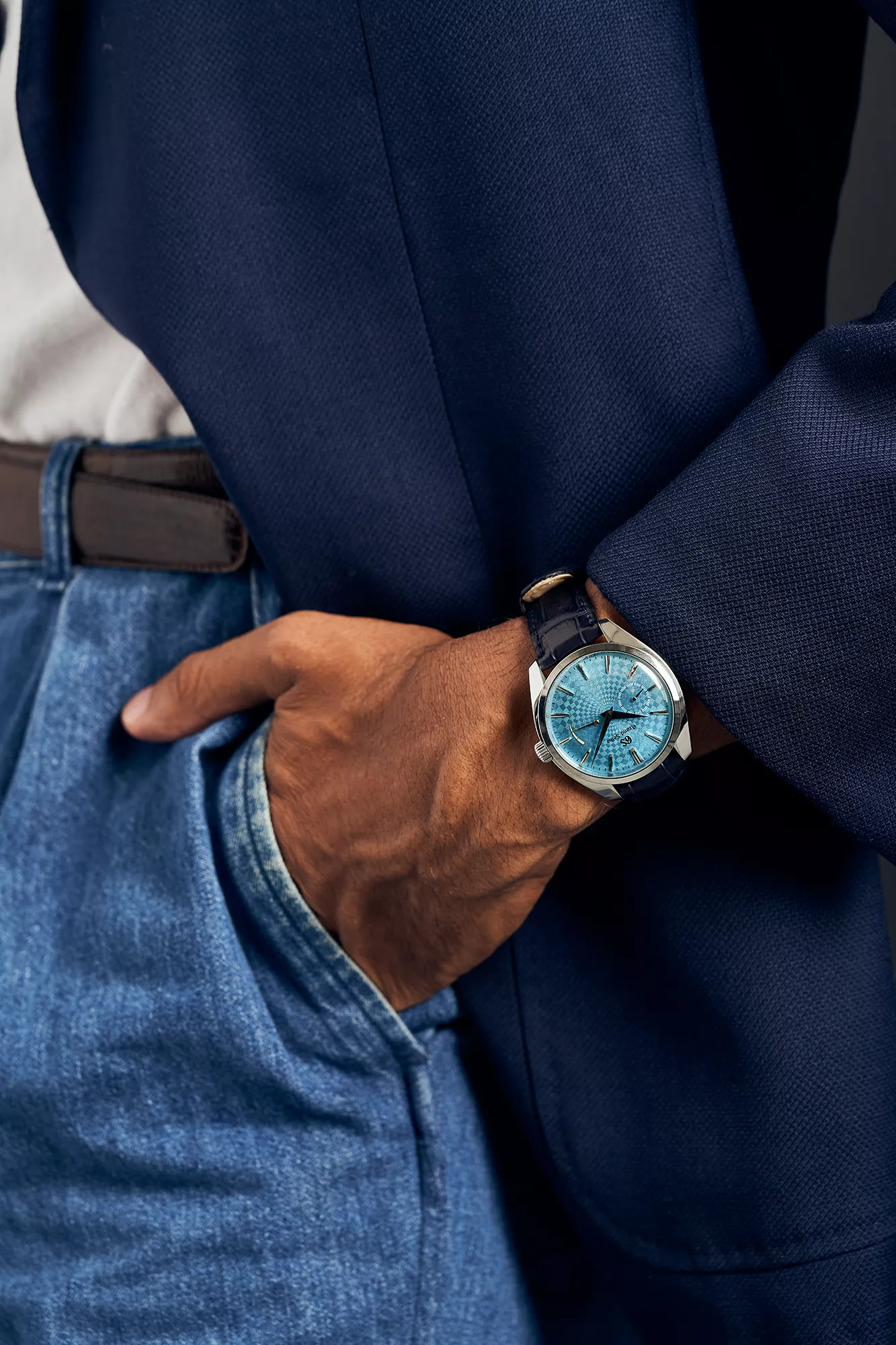 The case features a mix of high-polish and hairline-finished surfaces. Like all other Grand Seiko watches, it has ample Zaratsu polishing, which creates beautiful distortion-free surfaces throughout, even on curved areas. Because Zaratsu polishing was traditionally done on flat areas, a special technique was developed by Grand Seiko artisans to achieve this notably high level of finish.
Both watches run on caliber 9S63, a manual-wind movement with a power reserve of 72 hours and an accuracy rate of +5 to -3 seconds per day (when static). This movement is based on caliber 9S64, but in order to achieve the unique dial layout with a small seconds register and a power reserve indictor, Grand Seiko's watchmakers had to completely redesign the train. As a result, caliber 9S63 has nearly 20% more components than 9S64. Additional specifications include 33 jewels, a frequency of 28,800 bph, and a magnetic resistance rating of 4,800 A/m (or 60 Gauss).
SBGK015 is a U.S. Limited Edition of just 300 pieces. The Nanbu tekki-inspired SBGK017 is a U.S. Special Edition model and will be in continuous production in Grand Seiko's catalog. It will also come with an extra crocodile strap on a deployant clasp. Both watches will be available in September 2022 at Grand Seiko Boutiques and selected retail partners in the United States.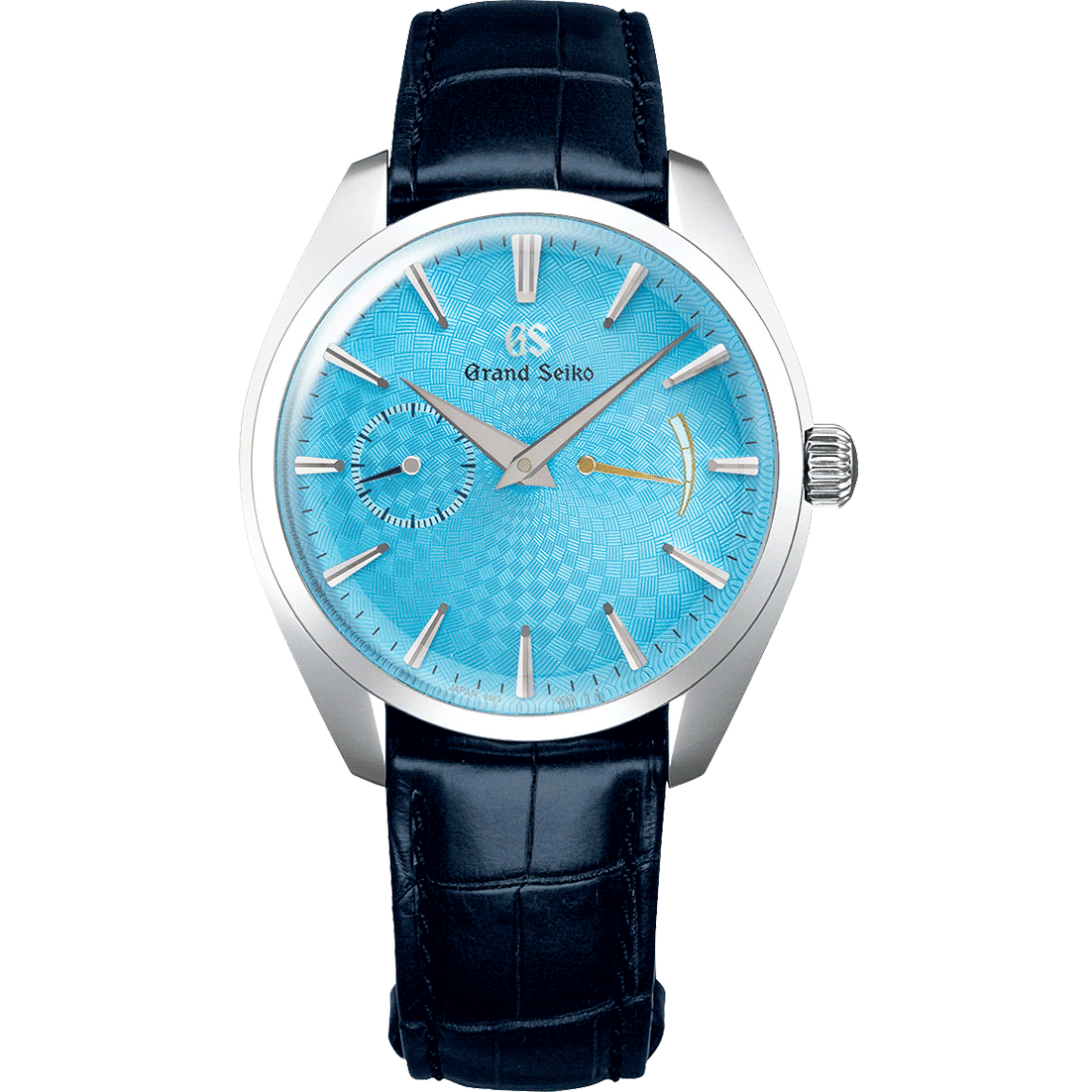 Grand Seiko Elegance Collection
Manual SBGK015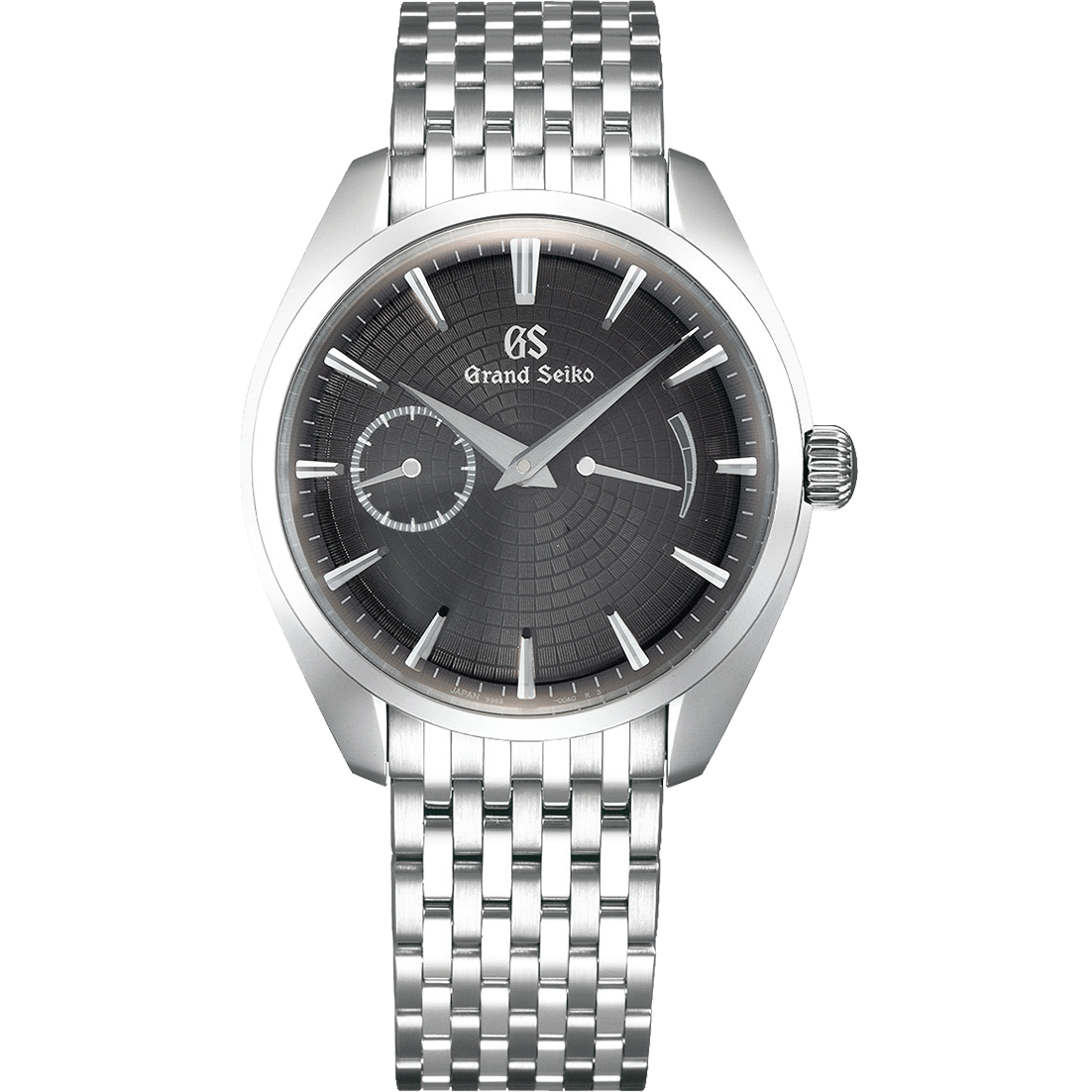 Grand Seiko Elegance Collection
Manual SBGK017