All Articles
30. 03. 2022
Watches and Wonders: Grand Seiko Evolution 9 GMT Titanium SBGE283 and SBGE285
A set of go-anywhere Spring Drive GMTs in High-Intensity Titanium.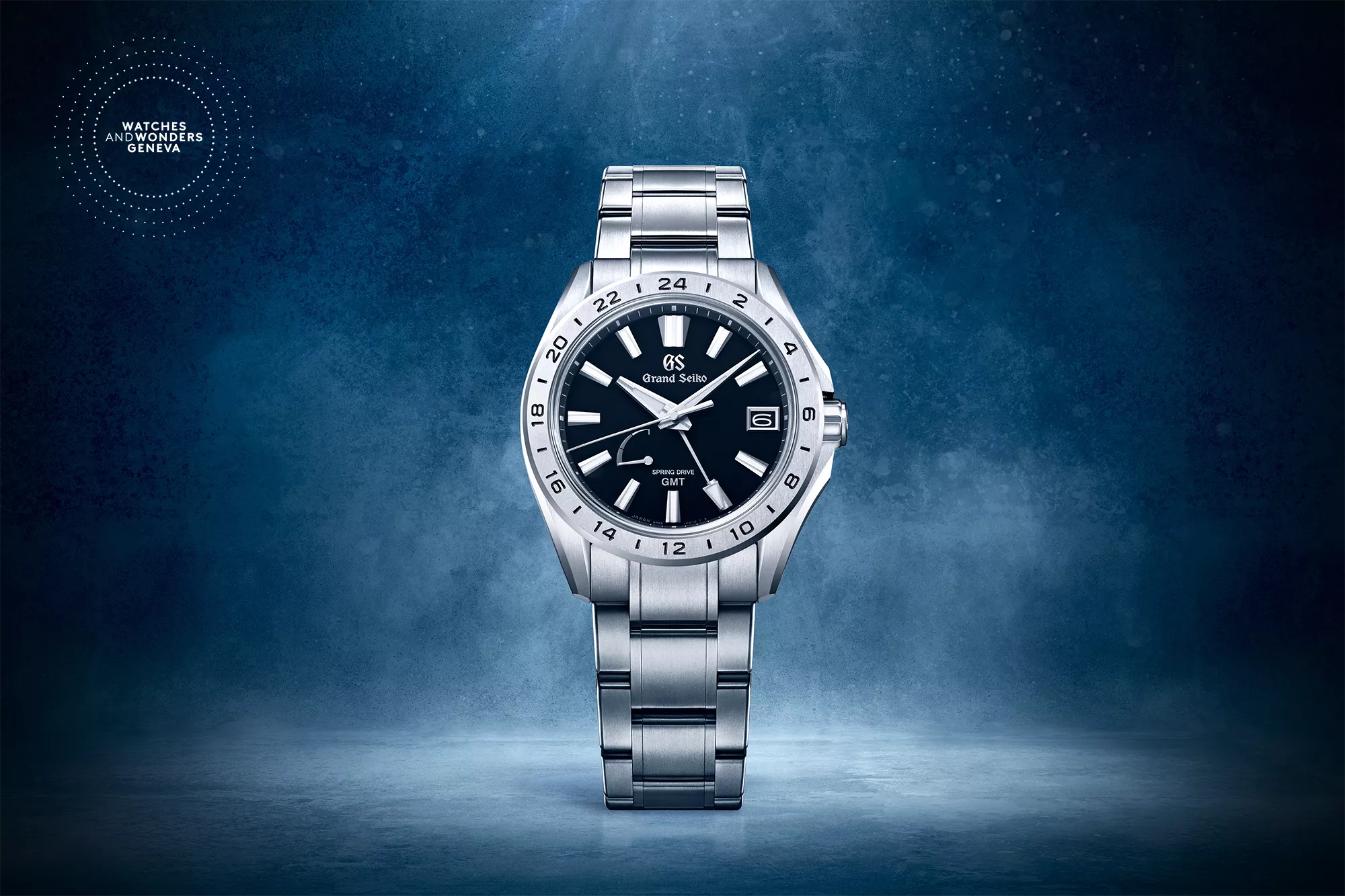 Expanding the Evolution 9 Collection into sport, at Watches and Wonders, Grand Seiko has announced a pair of Spring Drive GMTs in High-Intensity Titanium. While firmly grounded in the Grand Seiko's new Evolution 9 Style, models SBGE283 and SBGE285 represent the evolutionary steps taken by Grand Seiko's design team to bring the storied brand forward with fresh energy and direction.
This new design measures 41mm in diameter, 13.9mm in thickness, and 48.3mm lug-to-lug. The beautifully sculpted case has delicate hairline finished surfaces along its top, side, and bezel. At the same time, mirror-polished facets offer points of contrast, resulting in an eye-catching play of light and shadow.
Made of High-Intensity Titanium, which is 30% lighter than stainless steel, the case is lightweight on the wrist and comfortable to wear. Additionally, the hairline-finished bracelet is about 50 to 55% the diameter of the watch case, and its weight and width contribute to the stable feel of the watch on the wrist.
SBGE283 and SBGE285 offer two different expressions of a shared design. The former has a classic black dial, and the latter features Grand Seiko's exemplary snowflake texture, this time rendered in a subtle light gray. The texture and coloration echo the wintery morning mist that envelops the mountains of Nagano, the home of Spring Drive. The hour hand is clearly distinguished from the minute hand on both models. The multi-dimensional indexes make it possible to read the time with an even greater degree of accuracy. Legibility is furthered through the application of LumiBrite to the hands and indexes.
Within, the 9R66 caliber is rated to +/-15 seconds a month and delivers a power reserve of three days. Like all Spring Drive watches, the second hand moves in a perfect, silent glide motion, a definitive feature of Spring Drive. Visible through an exhibition case back, caliber 9R66 is what is considered a true GMT movement, which means that the local hour hand is independently adjustable. The GMT hand remains fixed to home time or any time zone the wearer may want to track. The benefit of such functionality is that upon arriving in a new locale in a different time zone, the wearer can advance the hour hand, forward or backward, to the appropriate hour without resetting the watch. The second time zone is tracked along the fixed titanium bezel, which communicates a 24-hour scale.
Spring Drive GMT SBGE283
Grand Seiko Evolution 9 Collection
RM 36,000
Spring Drive GMT SBGE285
Grand Seiko Evolution 9 Collection
RM 36,000