All Articles
10. 01. 2023
Grand Seiko Caliber 9S 25th Anniversary Limited Editions: SBGH311 and SBGR325
Two limited Grand Seiko creations celebrate the 25th anniversary of Caliber 9S.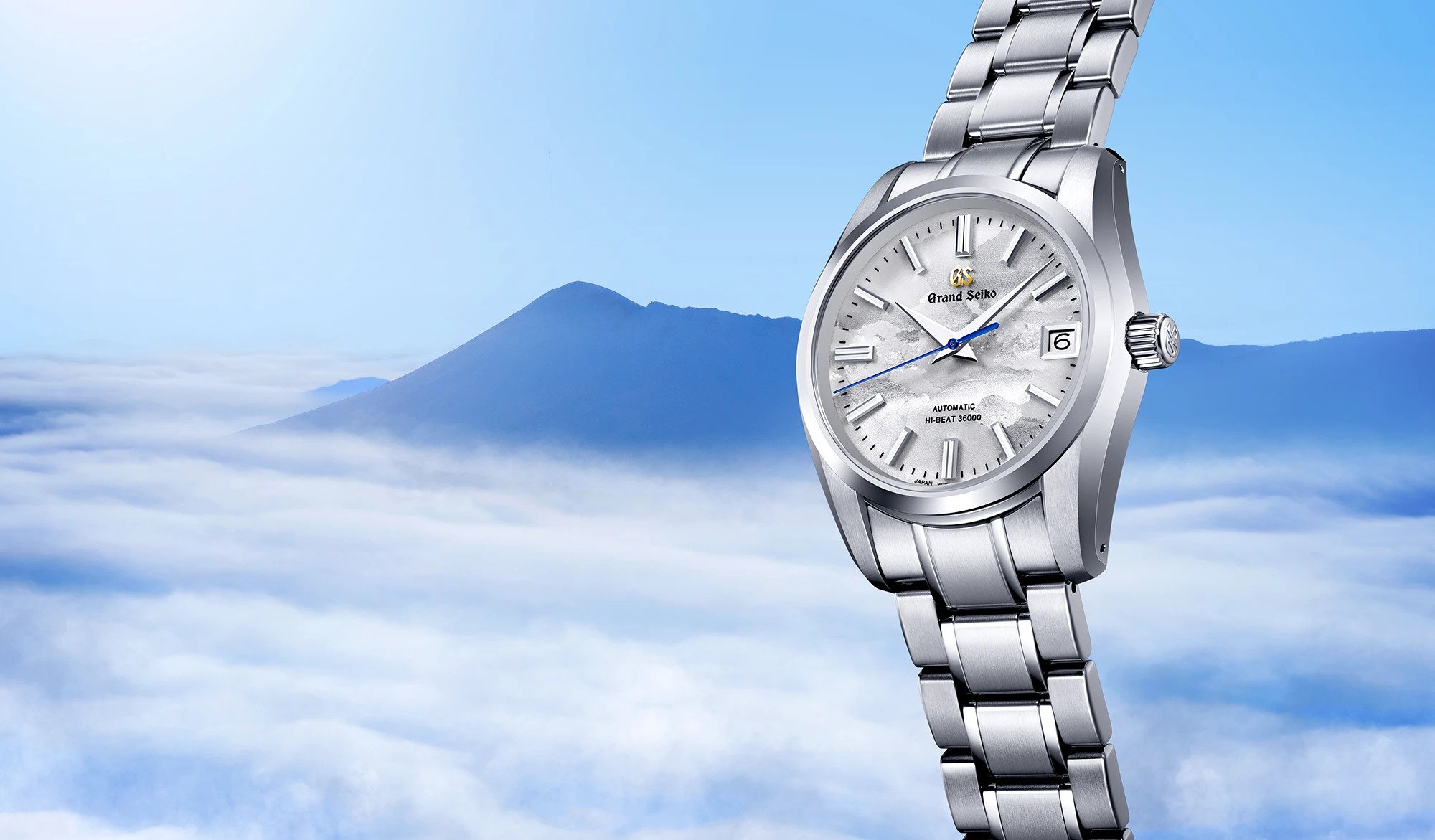 When Caliber 9S debuted in 1998, it ushered in a new era of mechanical watchmaking for Grand Seiko. With notable advances in manufacturing and craftsmanship, Caliber 9S was developed entirely from the ground up, offering a superior level of performance that was reflected in the newly re-defined Grand Seiko Standard. The 9S series has since grown and expanded over the last 25 years, culminating most recently in the groundbreaking Caliber 9SA5 introduced in 2020.
Paired with the release of these movements in 1998 were newly designed watches that matched their uniqueness, precision, and overall sense of beauty. Lead designer Nobuhiro Kosugi sought to create the "best possible practical watch," and in his efforts, he and his team established a new design based on the Grand Seiko Style, cementing an aesthetic that holds strong to this very day.
Today, Grand Seiko celebrates the 25th anniversary of the first Caliber 9S with two special models, each with the same emblematic case design that first housed the 9S movement in 1998. Measuring 37mm in diameter and 13.3mm in thickness and paired with a stainless steel bracelet with a three-fold clasp, these two commemorative timepieces embody Kosugi's original design while also honoring the beauty of Shizukuishi.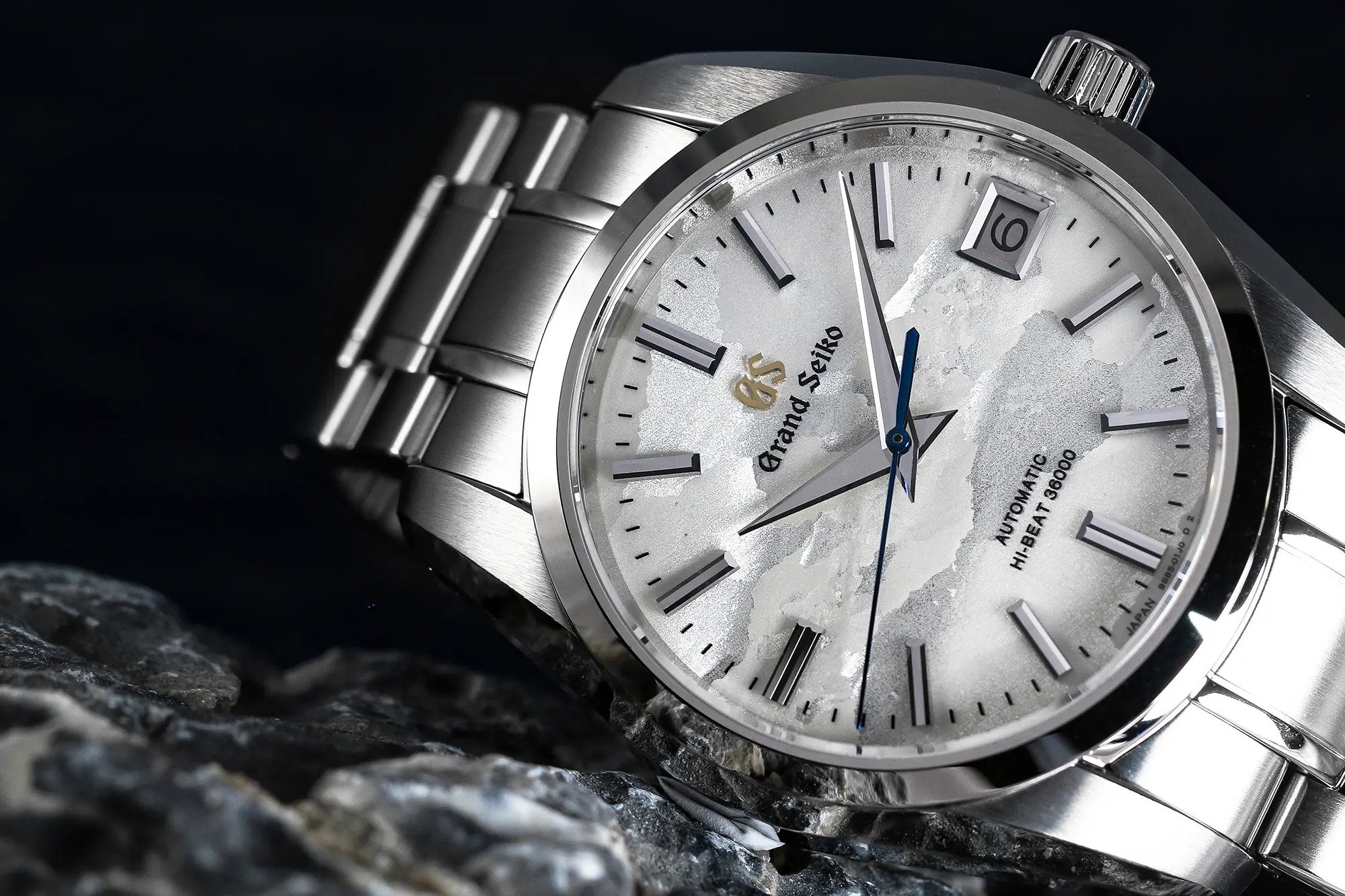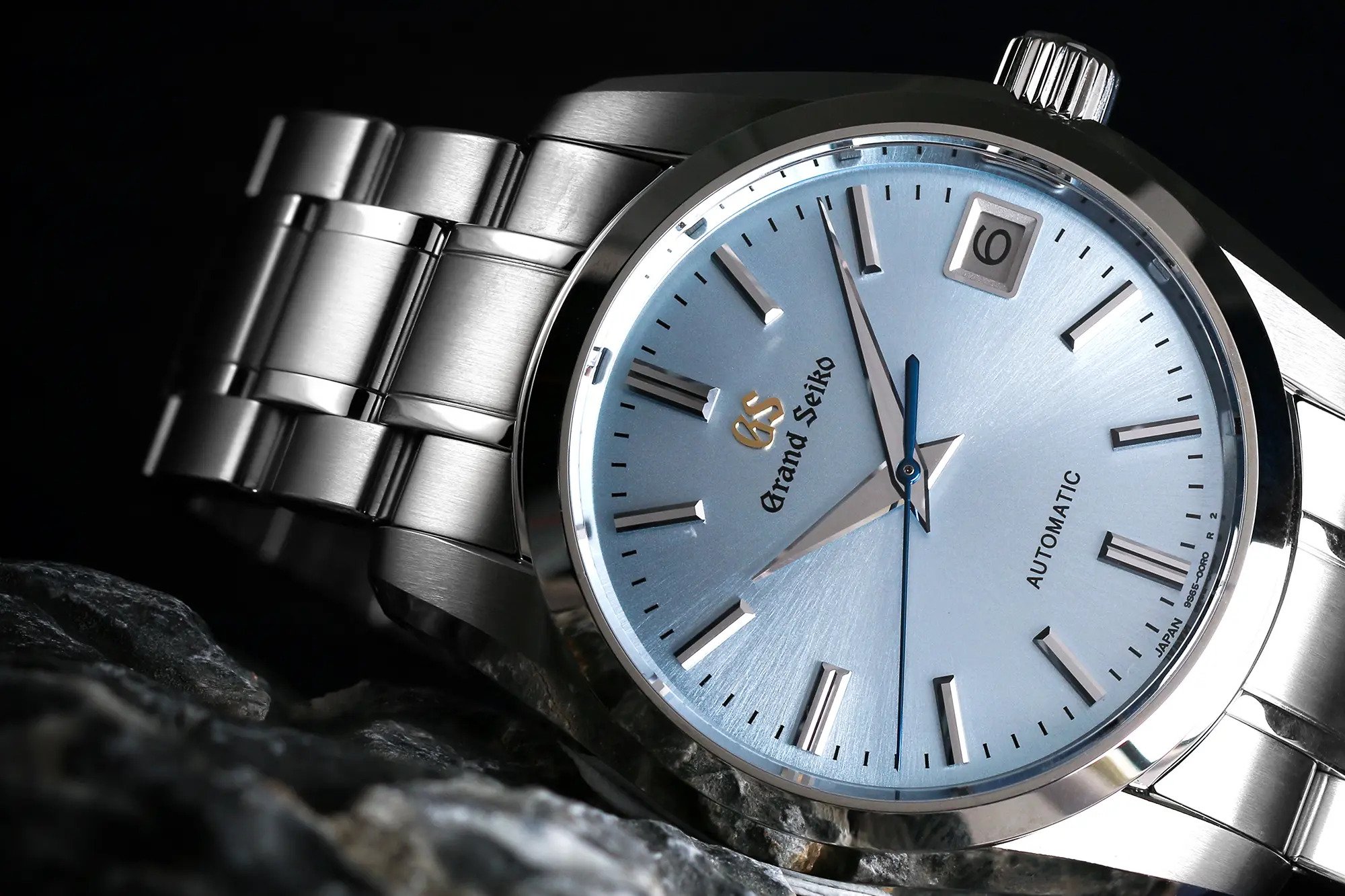 Grand Seiko Heritage Collection
Caliber 9S 25th Anniversary Limited Edition: SBGH311
SBGH311 is the first of these two celebratory timepieces. With its distinct texture and silver color, the dial of SBGH311 evokes the sea of clouds that cover Mt. Iwate at daybreak. This phenomenon occurs when the air is so still and humid that dense clouds overlap and create a mesmerizing silvery-white sea. Electroforming was used to create this entirely new dial pattern, giving it a uniquely mottled effect never before seen from Grand Seiko. The diamond-cut hour and minute hands, tempered blue seconds hand, and indexes offer beauty and legibility, a key tenet of Grand Seiko's design language. A gold color Grand Seiko logo offers a splash of warmth against the cooler backdrop.
SBGH311 is the first global release to bring together a Hi-Beat movement and the original 37mm case. Visible through the sapphire crystal case back is the Hi-Beat 36000 automatic mechanical Caliber 9S85. This excellent movement is hand-assembled by the skilled craftsmen and women of Grand Seiko Studio Shizukuishi. It features an accuracy rating of +5 / -3 seconds per day with a 55-hour power reserve. Additionally, the oscillating weight has undergone an anodic oxidation treatment, giving it a distinct and vibrant blue hue that suggests the deep-blue sky above the sea of clouds. A Grand Seiko emblem is inset into the oscillating weight.
Grand Seiko Heritage Collection
Caliber 9S 25th Anniversary Limited Edition: SBGR325
The second commemorative model, SBGR325, features a dynamic blue dial with a delicate sunray finish, expressing the clear sky that can be seen from atop Mt. Iwate's peak. This striking finish reflects light from all angles, and it pairs beautifully with the diamond-cut hands and indexes, tempered blue seconds hand, and gold color Grand Seiko logo.
SBGR325 is powered by Grand Seiko Caliber 9S65, an automatic movement with a mean daily rate of +5 / -3 seconds per day and a 3-day power reserve. This movement also features an inset emblem in a commemorative oscillating weight rendered in Grand Seiko blue via an anodic oxidation treatment.