All Articles
18. 12. 2020
The Road to Caliber 9F85 with Three New Timepieces
Powered by the new Caliber 9F85, Refs. SBGP009, SBGP011, and SBGP013 come with a major functional upgrade.
History of Grand Seiko Quartz
Grand Seiko has long been making quartz watches marked by high precision and durability, introducing the 95GS, Grand Seiko's very first quartz watch, all the way back in 1988. The 95GS was unlike most other quartz timepieces on the market at the time. It featured specially selected quartz crystals that were superior in temperature and humidity resistance, and it had new IC-based features like compensation for changes in oscillator frequency, as well as a tempo regulator that controls oscillation and pulsing speeds. The 95GS was rated to an impressive +/-10 seconds a year.
While functionally impressive, the 95GS was unable to accommodate some of the iconic features that Grand Seiko had come to be known for. Specifically, the movement couldn't handle the large, heavy hands Grand Seiko was known for. So in 1993, Grand Seiko unveiled their Caliber 9F. This new 9F series combined the aforementioned accuracy rating of +/-10 seconds a year with the high torque of a mechanical movement, all the while maintaining a low level of energy consumption. That meant that the movement's new Twin Pulse Control Motor allowed for the use of Grand Seiko's heavy hands. Additionally, a backlash Auto-Adjust Mechanism eliminated any shuddering of the seconds hand as it advanced across the dial, and an aged and highly-stabled quartz crystal was paired with an in-house developed ultra-low power IC programmed to specifically respond to that crystal's reaction to temperature changes, ensuring great accuracy. There was also an Instant Date Change Mechanism, never before seen in a quartz movement
When Caliber 9F was first created in 1993, Grand Seiko's designers and engineers had wanted to include a GMT function right away. Nobuhiro Koike, who was a member of the original 9F team in the 1990s, explains why:
"When you go to a country in a different time zone, you adjust your hour hand to the local time. This might not present an issue for a regular watch, but for the 9F caliber, we're speaking about seconds per year accuracy. Even if the watch has been set to be accurate to the second, when the crown is drawn out to adjust the time, the watch stops and consequently loses time. In order for it to maintain the extremely high accuracy we worked so hard to achieve, we thought that a good approach would be to include a GMT function that allows the hour hand to be adjusted while the watch is moving."
Unfortunately, this was not mechanically possible at the time. Because the Instant Date Change Mechanism was synchronized with the independent hour hand adjustment function, both required a small leaf spring called a jumper, but the team was unable to make the hour hand side of the jumper strong enough to withstand frequent use. The idea was shelved but not forgotten.
25 years later, Mr. Koike remained resolute. While working on the new Caliber 9F86, he entrusted the task of finding a solution to the component production technology team of the Shinshu Watch Studio, the manufacture where Spring Drive and 9F quartz are made. Harnessing new production processes, they were finally able to produce a resilient hour jumper. Koike explains, "the key to our development of Caliber 9F86 was entirely in the hands of this tiny component. We cannot yet reveal how it was made, but I personally believe that Caliber 9F is now even closer to perfection with the completion of the GMT function."
With the critical piece of componentry that had eluded them for so long now settled, in 2018 Grand Seiko introduced Caliber 9F86, the brand's first quartz GMT movement, along with a stable of watches running on it.
9F85
Then in 2020, Grand Seiko unveiled Caliber 9F85, a time-only iteration of this new movement line. The 9F85 is meant to phase out the older Caliber 9F82, and it was first rolled out in a trio of 44GS-cased models (SBGP003, SBGP005, and SBGP007) earlier this year.
Unveiled quietly this past summer were Refs. SBGP009, SBGP011, and SBGP013, three Heritage timepieces that put this new caliber inside a watch marked by the brand's contemporary design philosophy, otherwise known as the Grand Seiko Style. All three share the same case, which measures 40mm wide and features an eye-catching blend of hairline and Zaratsu-polished surfaces. A slightly recessed crown at 3 o'clock ensures that it won't dig into the wearer's wrist. Around back, there's a solid case back marked with the Grand Seiko lion emblem, the enduring symbol of the brand.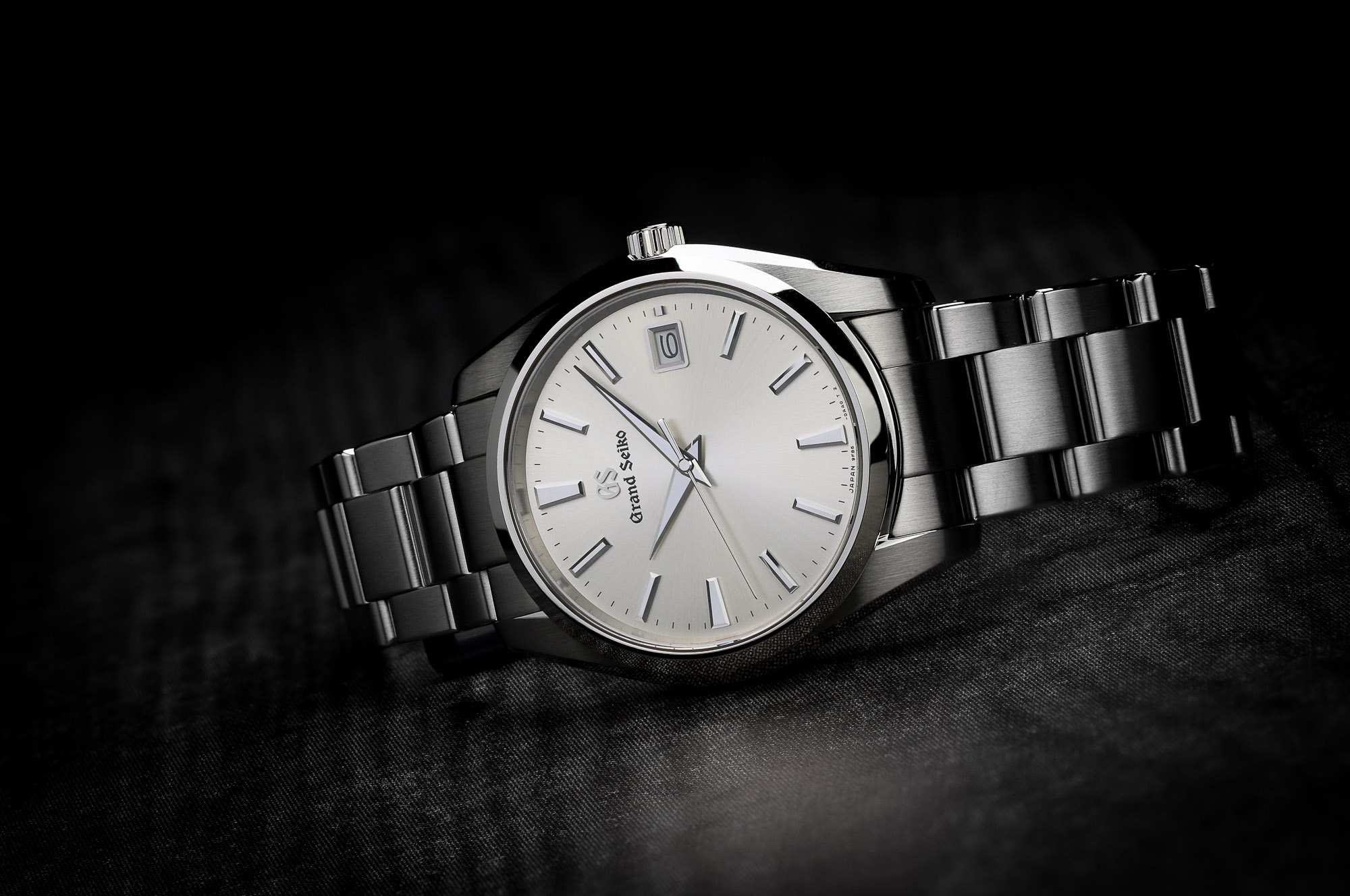 SBGP009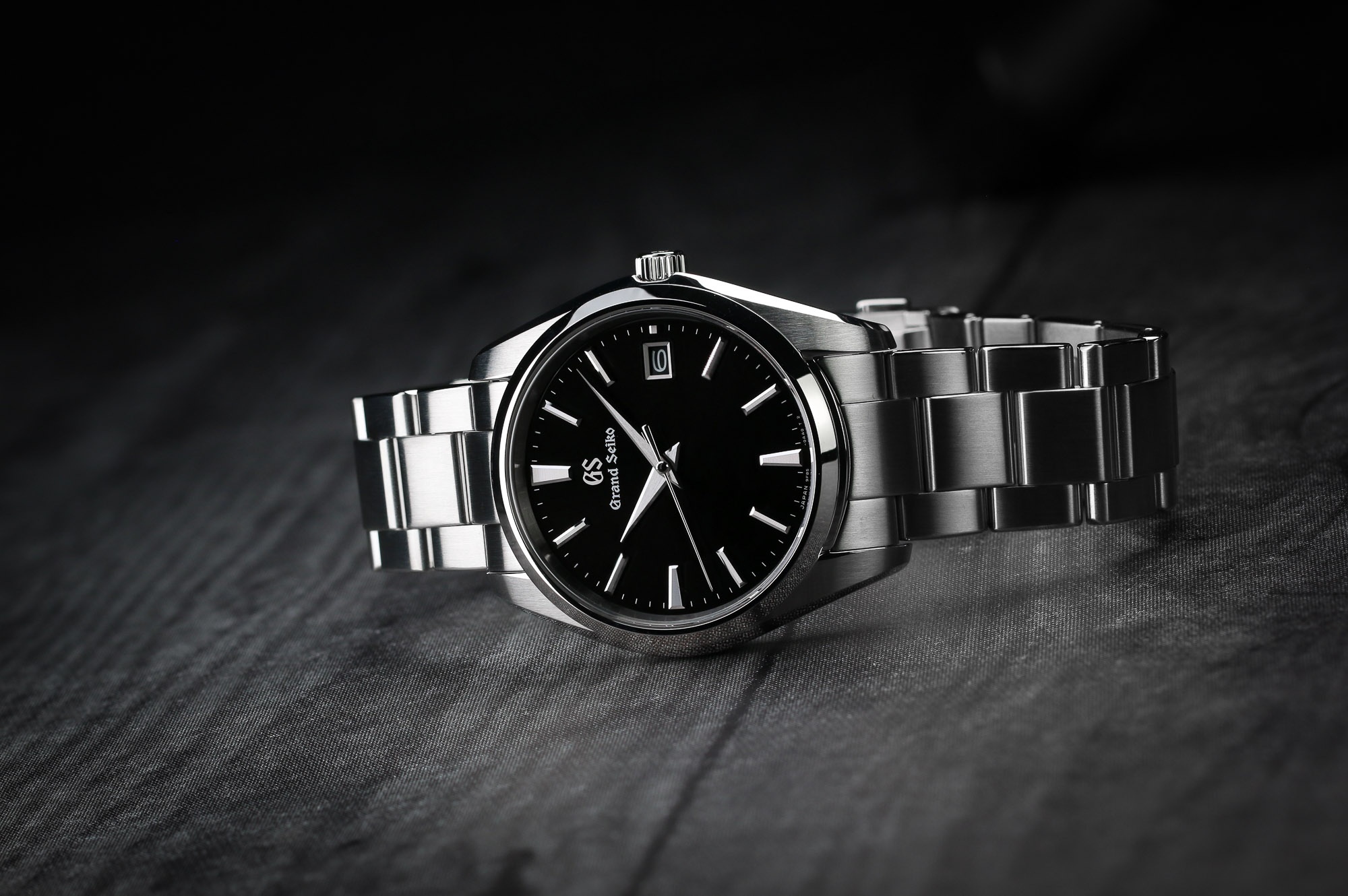 SBGP011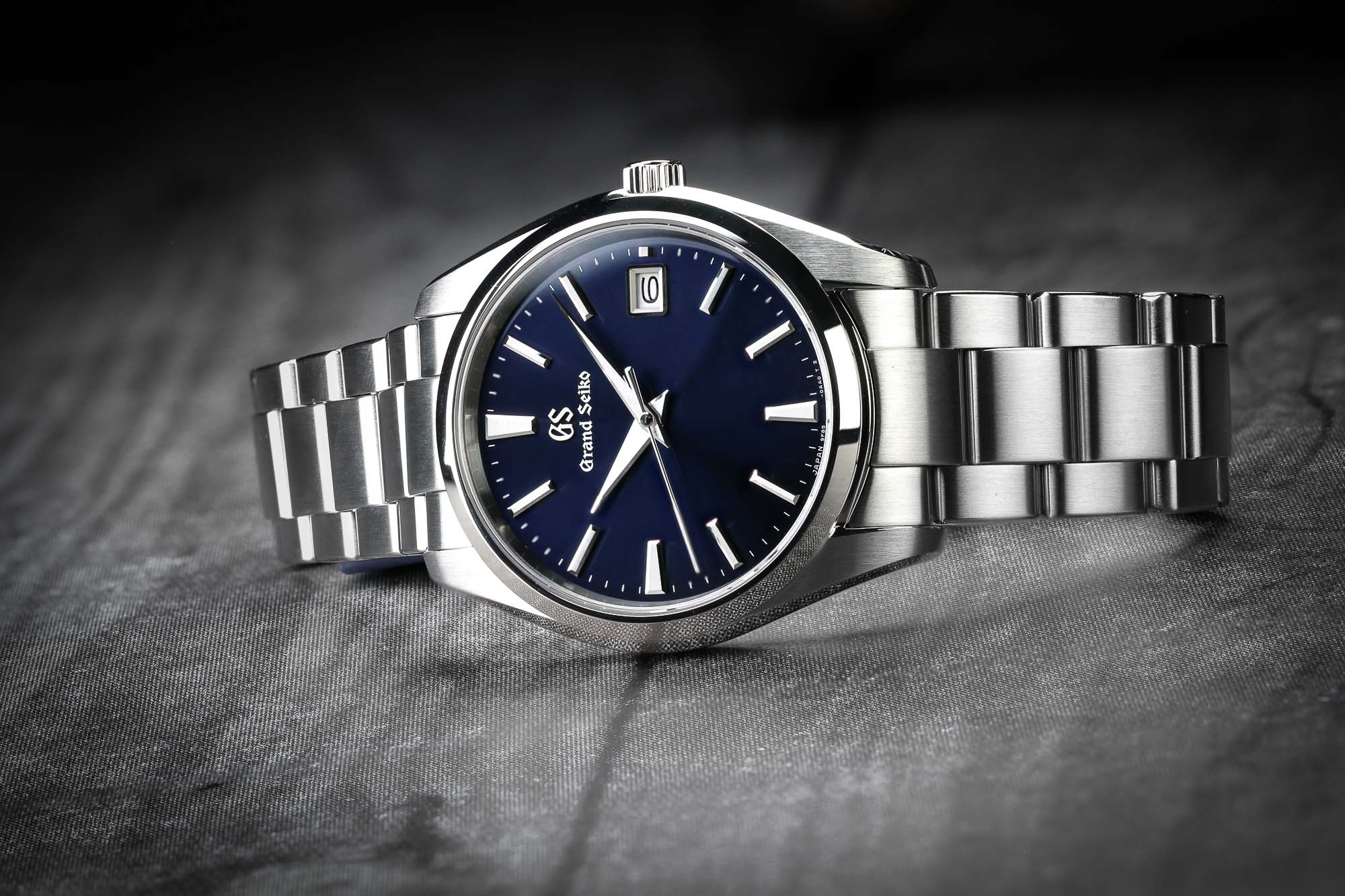 SBGP013
Reference SBGP009 features a champagne "silk sun-ray" dial, SBGP011 a black sun-ray dial, and SBGP013 a blue sun-ray dial. The indices are brilliant and multi-faceted, and the hands are beveled and sharp.
The 9F85 is rated to an incredible +-10 seconds a year just as its predecessor was, but acheives so with less power consumption and more features. It also features the same, high-grade, metal construction as a mechanical watch so that any unit—should something ever go wrong—can be repaired by a watchmaker and not simply discarded and replaced. So, what's different? Caliber 9F85 incoporates the same jumper as the 9F86, so like the 86 it too has an independent hour hand, making it an excellent traveler's watch on top of a excellent choice for day-to-day wear. The other great thing about having an independent hour is that the timekeeping mechanism isn't stopped when changing the time, which means that the movement's exceptional +-10 seconds a year accuracy does not need to be disturbed.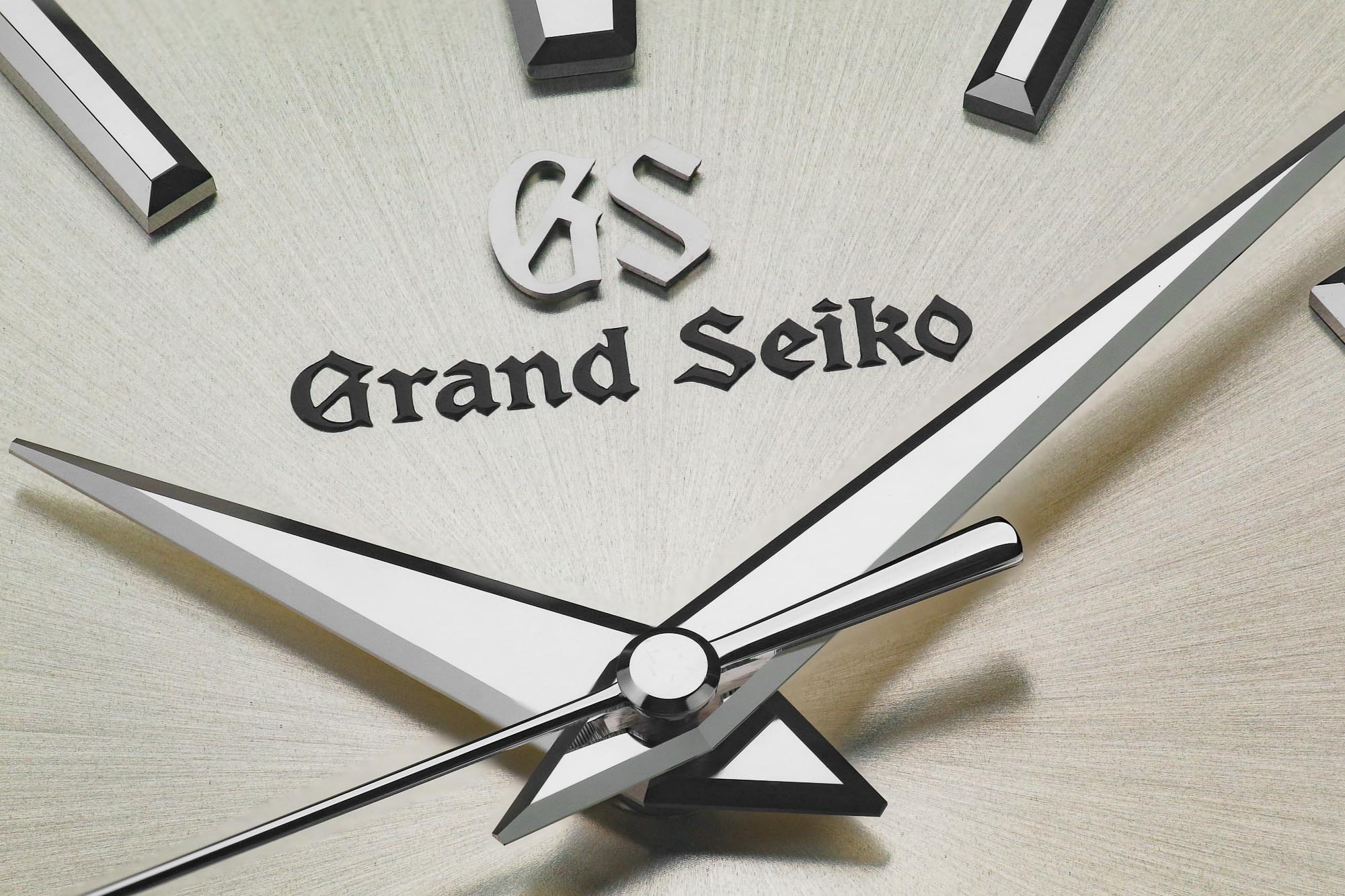 Grand Seiko's signature hands and multi-faceted indexes are on full display here with SBGP009.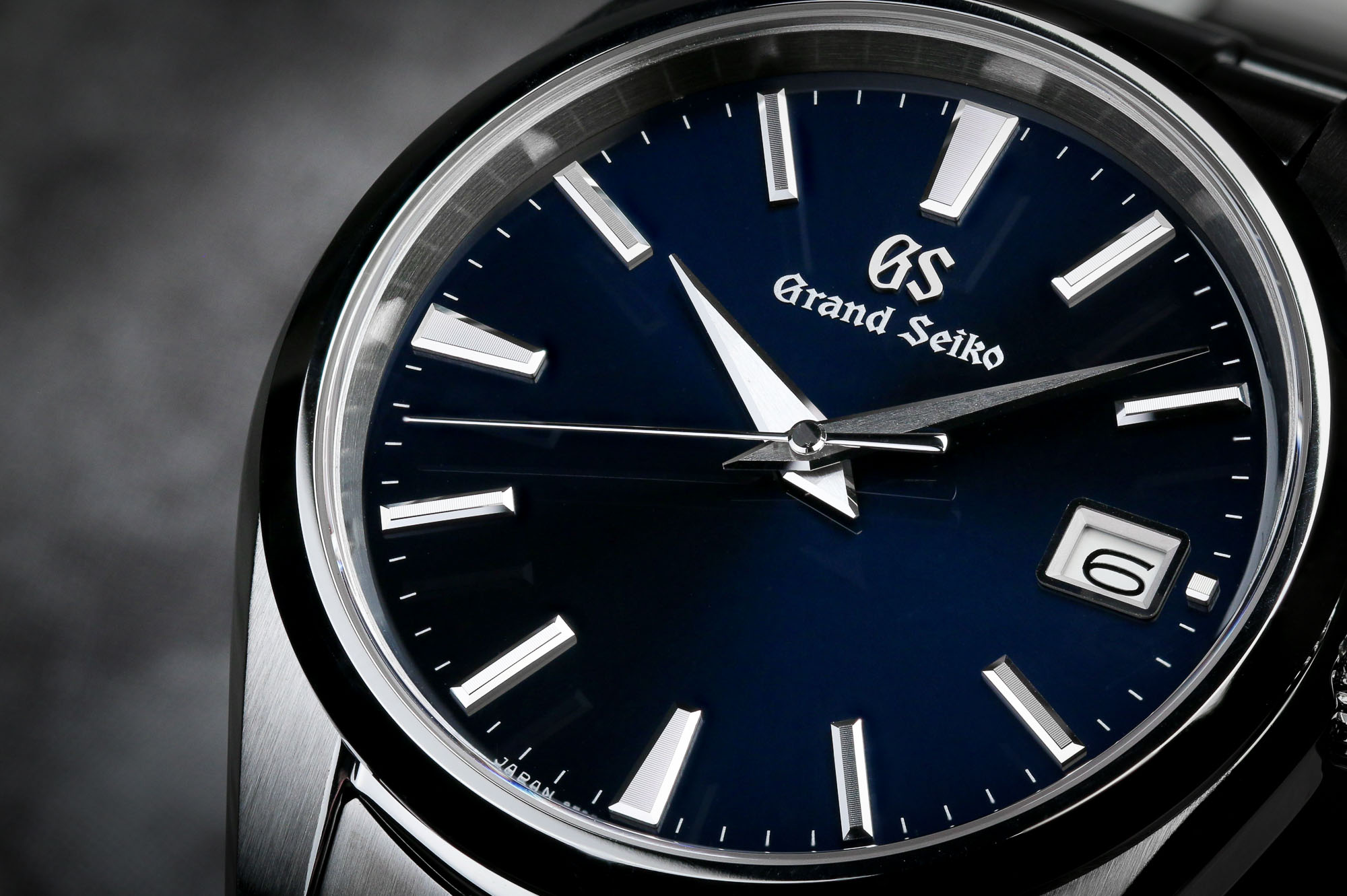 SBGP013 has a dynamic dark blue dial.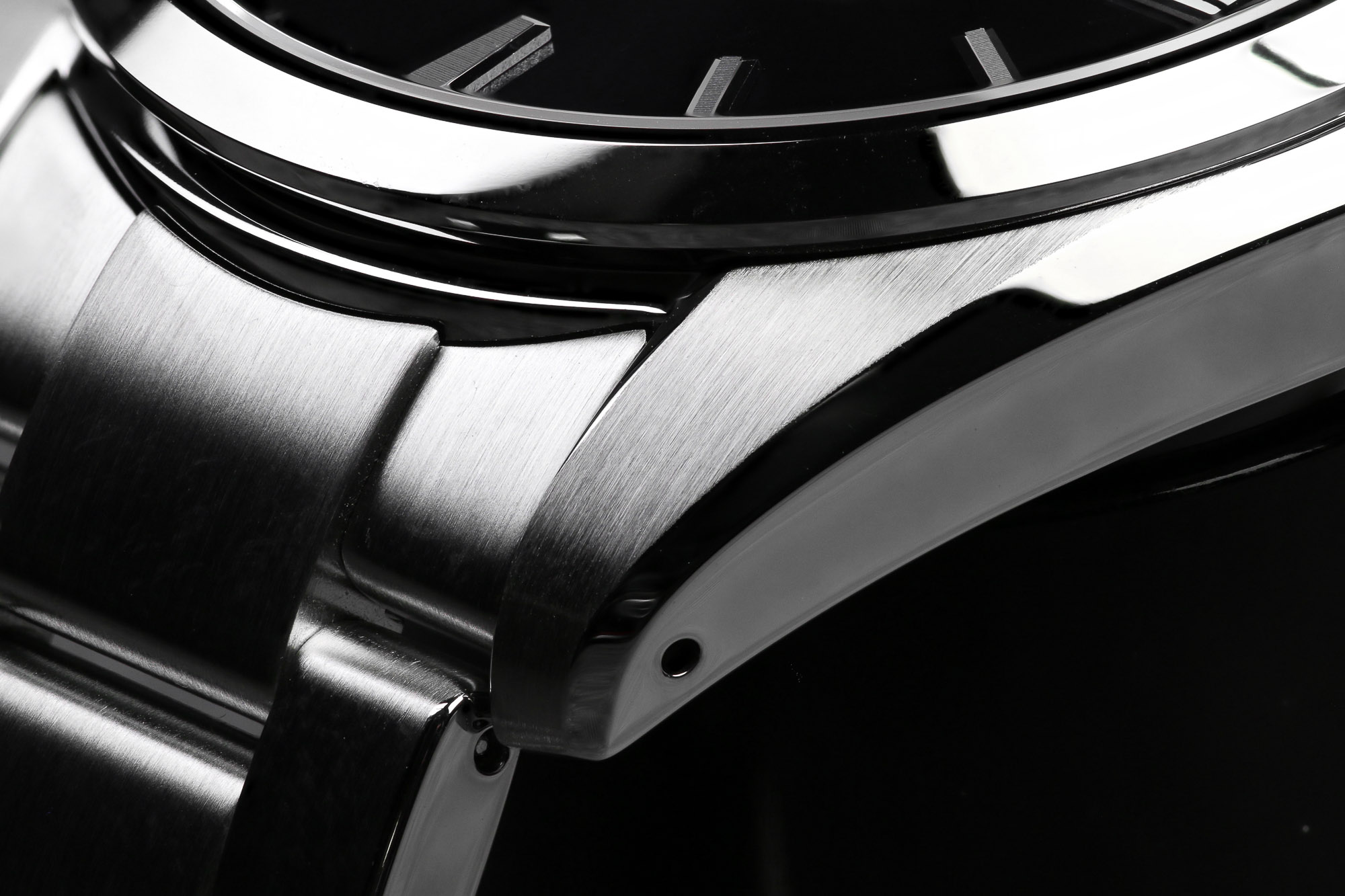 A mix of Zaratsu polishing and hairline finishing on the case.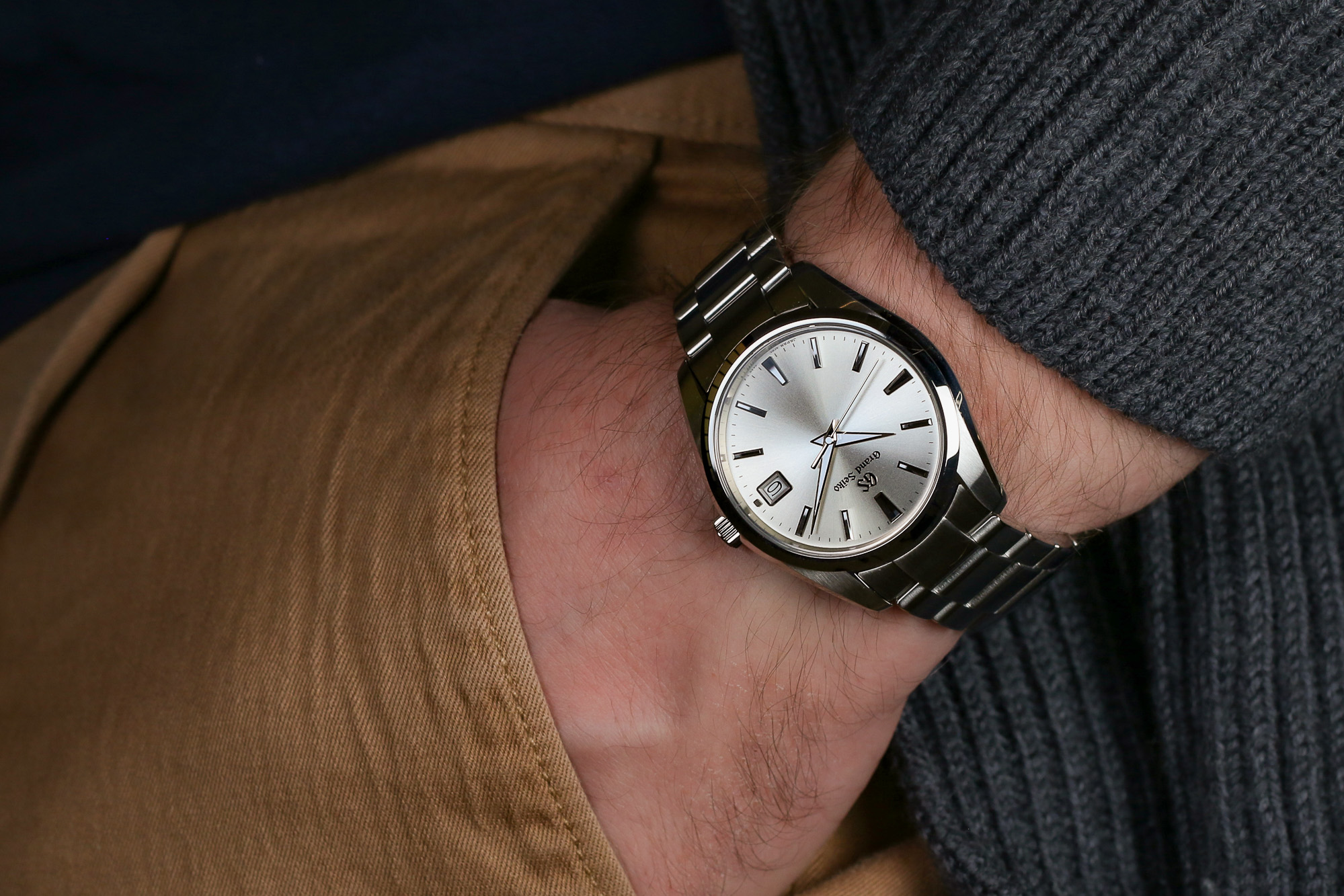 The gentle curvature of the case offers an impeccable fit on the wrist.
All three come mounted on a classic three-piece link steel bracelet with a signed three-fold clasp. The clasp has an excellent low-profile design, nearly the same thickness of the bracelet itself, so the watch remains comfortable on the wrist all day long.
Grand Seiko Heritage Collection
SBGP009
RM 11,000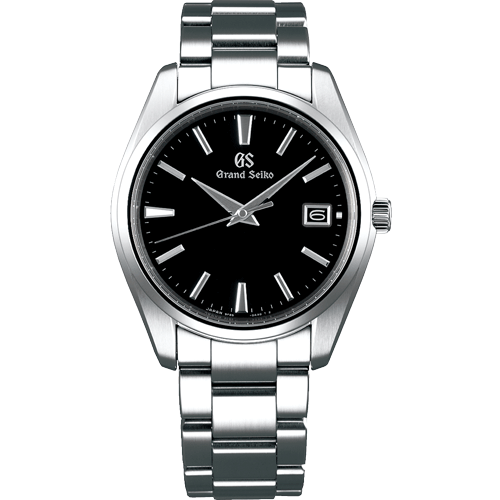 Grand Seiko Heritage Collection
SBGP011
RM 11,000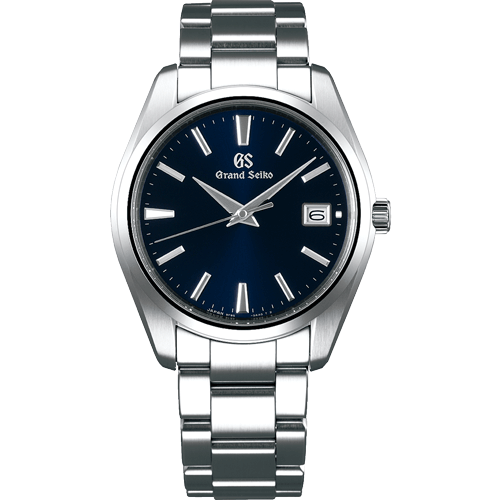 Grand Seiko Heritage Collection
SBGP013
RM 11,000